This article describes how you can add a payment method, to the Cloudprinter.com Dashboard.
To start out you need to add your Credit Card details as a payment method in your personalized Cloudprinter dashboard.
If you don't want to use your credit card, there are other options available. Your account manager can inform you about this.
Going live is very easy.
1. Log in to your Cloudprinter account at admin.cloudprinter.com.
2. Go to section My Organisation and choose Administrate option

3. Go to Edit organization details to supply your invoicing information. This is mandatory before you can add a payment method.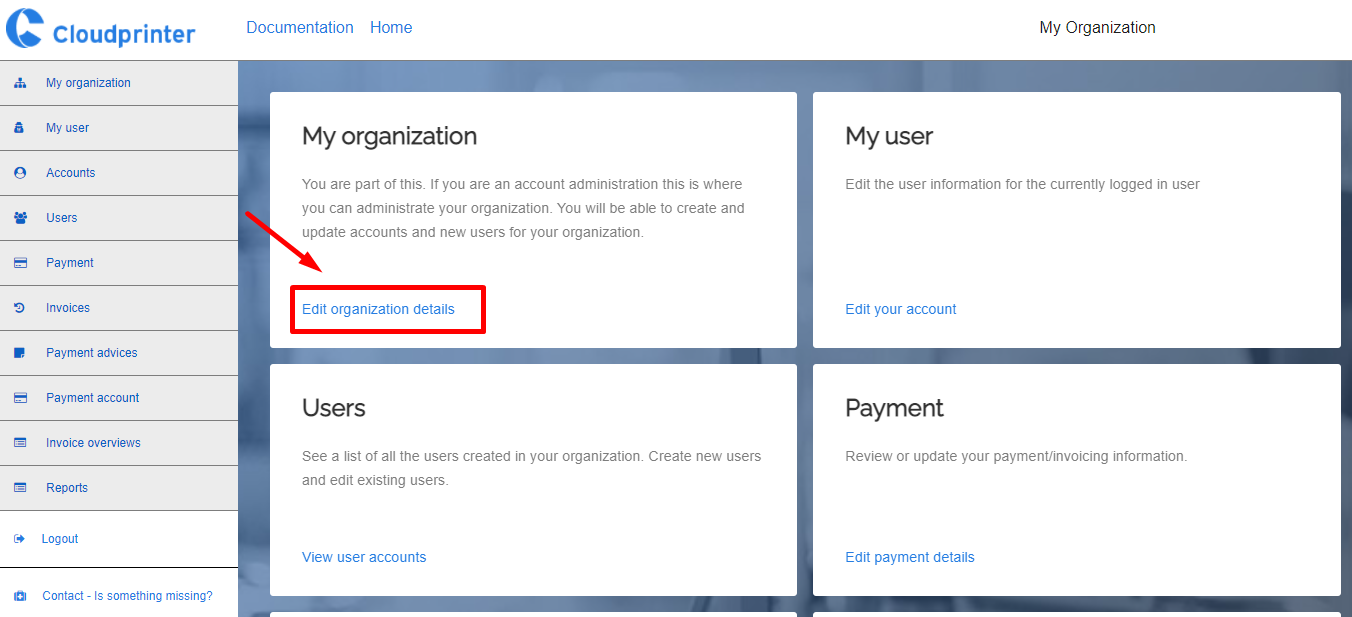 4. Supply us with your invoicing information. Please double check whether everything you filled in is correct. Always click save to make sure your input is stored.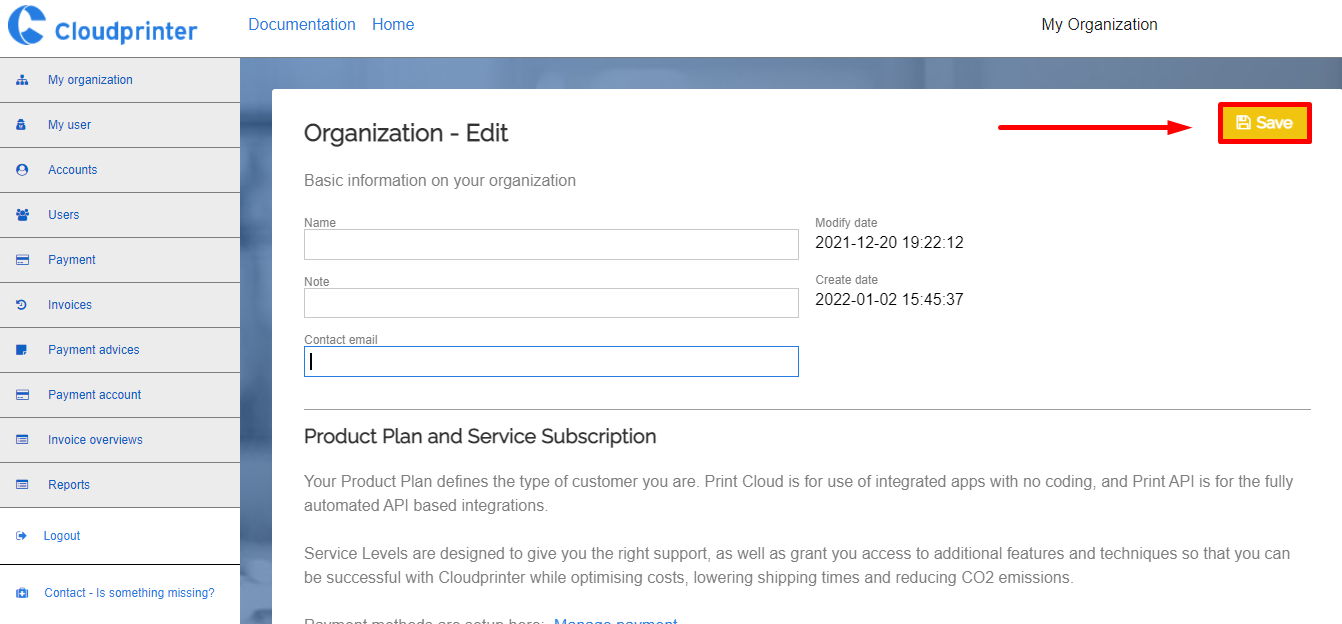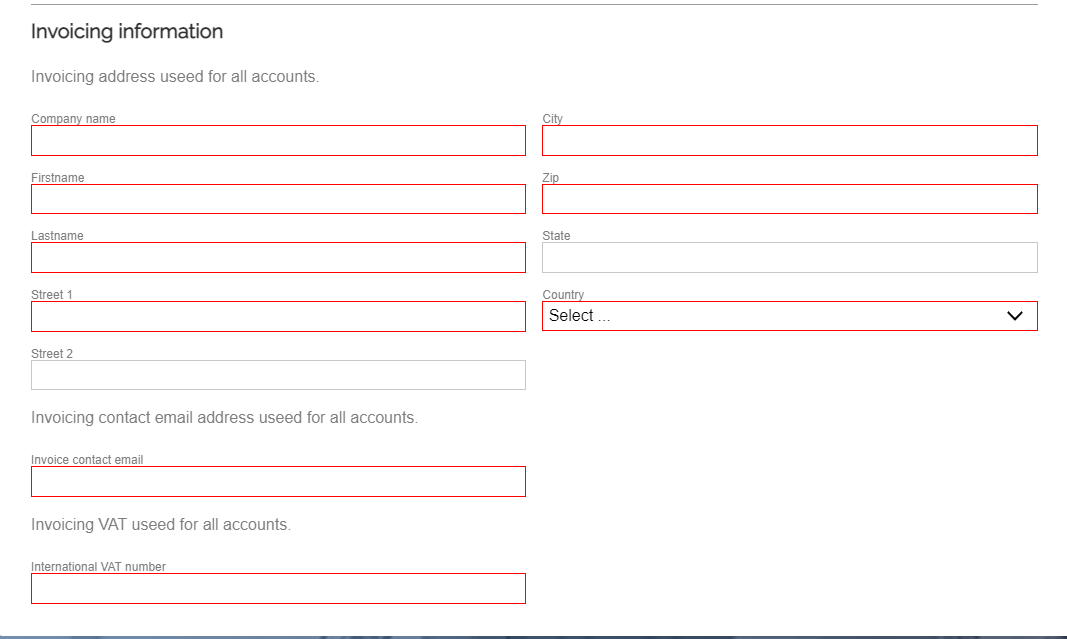 5. Now that you have added your invoicing details, you can add a payment method. Go to Edit payment details in Payment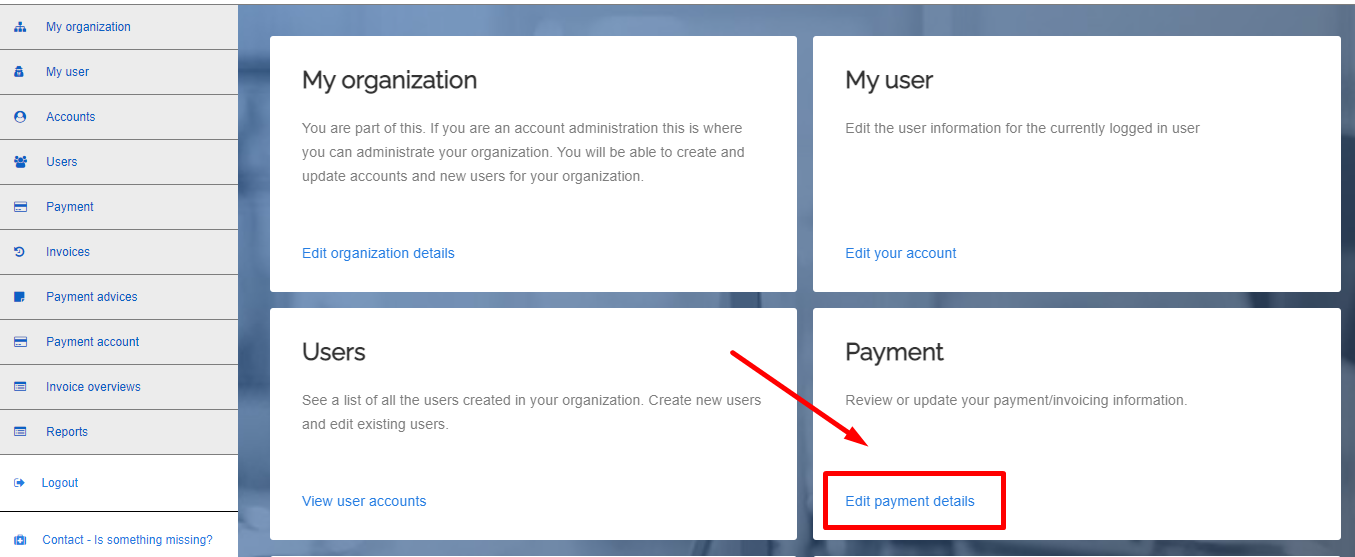 6. On this page you can add a payment method. Cloudprinter has a partnership with Adyen to handle all payments. At this moment, it is only possible to add a Credit Card as the payment method. First, make sure that the correct subscription plan and price are shown. If not, please contact Customer Success. Next, click the button Add Payment and follow the steps provided by Adyen. Your payment details will be stored at a third-party payment provider (Adyen.com) in compliance with the latest regulations.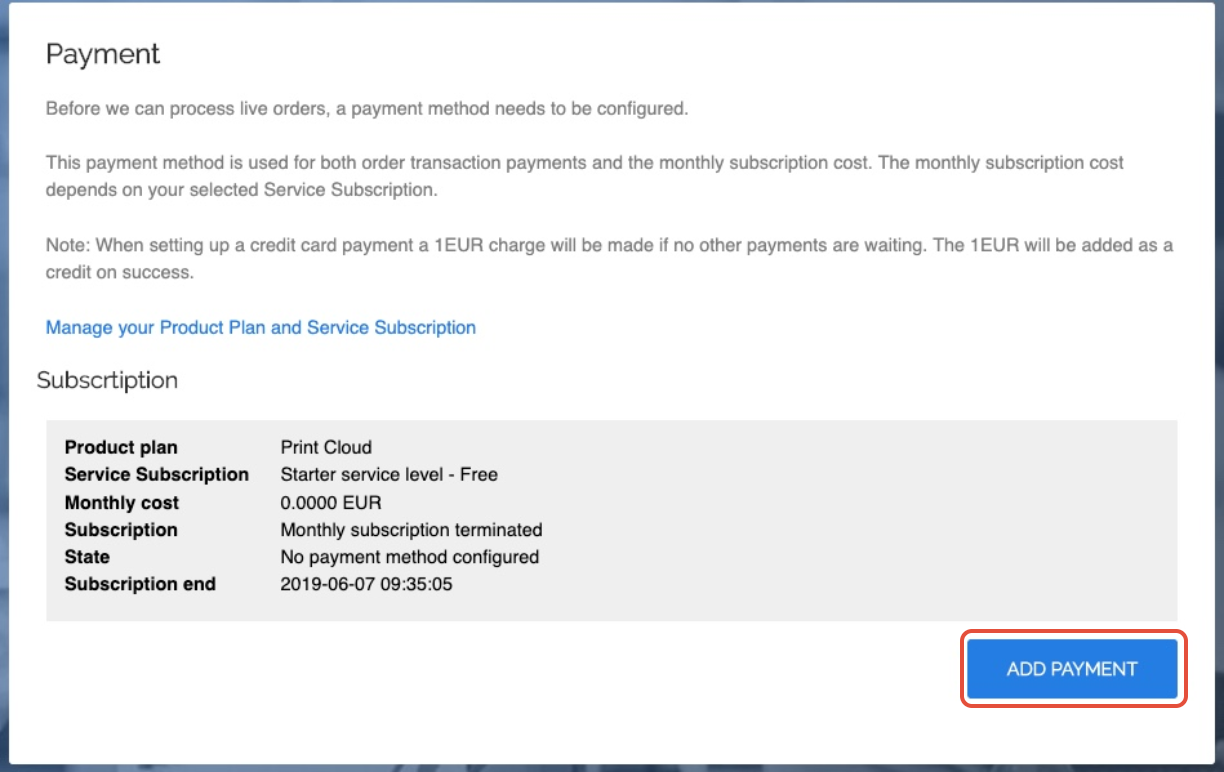 Great! You have now supplied us with your invoicing details and added a payment method for your subscription fee and future orders. Your account is now live. This means that you can now use our services to place actual orders.