Guides for product pricing
Product price sheet Wall Deco Product Guide
After having benchmarked some initial product pricing we will share with you our full price list. We need you to complete these product prices in full.
We have created a price spread sheet for Print Partners which can be filled out.
The first page of this spreadsheet is a guide explaining how to fill out this spreadsheet. Column B (black arrow) is the description of the 4th line on each page. The other pages in the spreadsheet are specific products e.g.: brochures, Flyers, Folder, etc.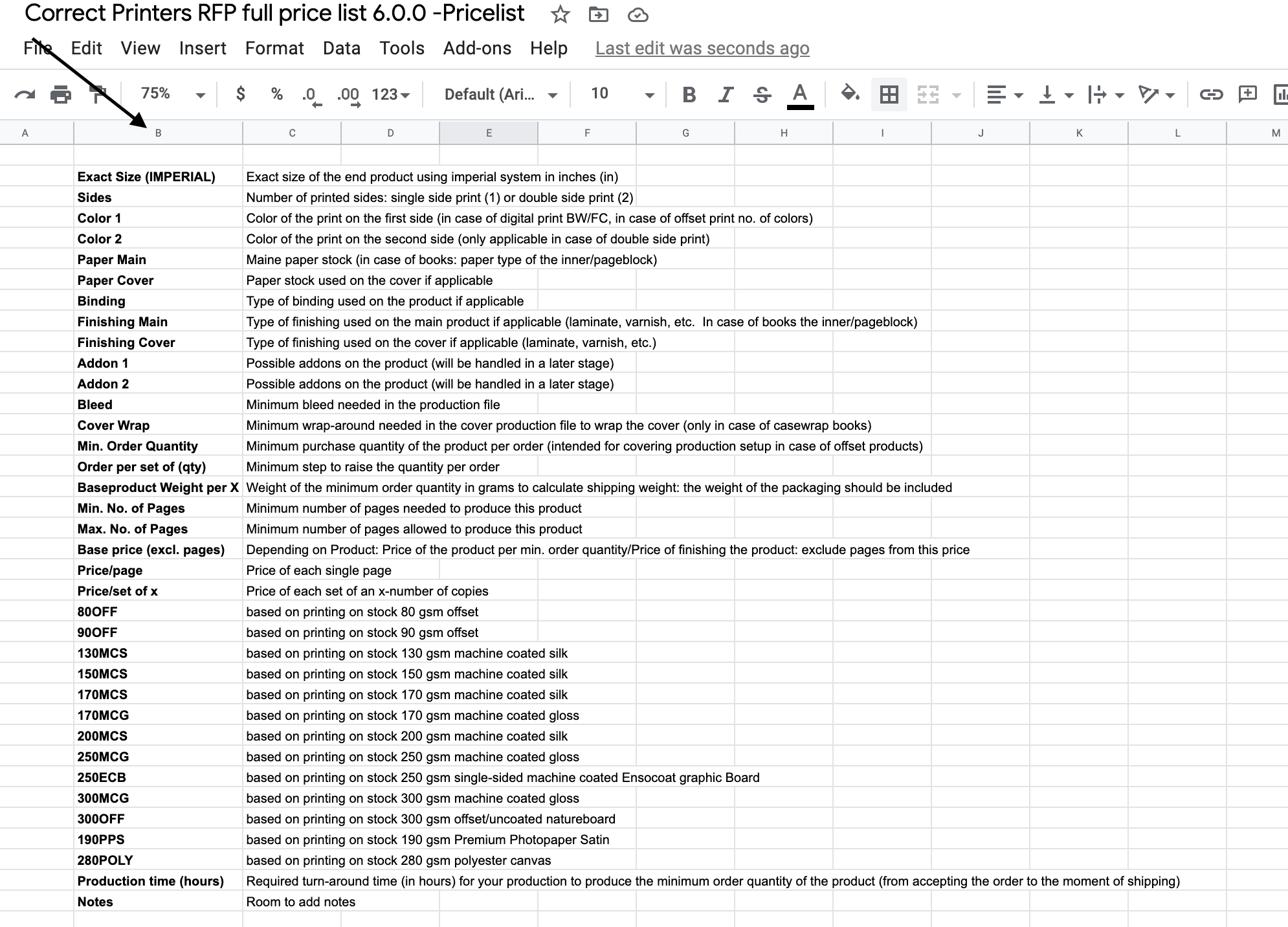 We have a selection of wall decor products, like Posters, Canvas, Phototiles.
Posters
Paper options in different weights 130 gsm- 150 gsm- 170 gsm - 190 gsm and 200 gsm:
Tables can't be imported directly. Please insert an image of your table which can be found here.
Machine Coated Silk Machine Coated Gloss Poster paper satin