Dashboard functionalities
API Interfaces
A sub-option of Development
This sub-option will show you an overview of all the interfaces that have been created on your account. To create a new interface press the ''Create'' button.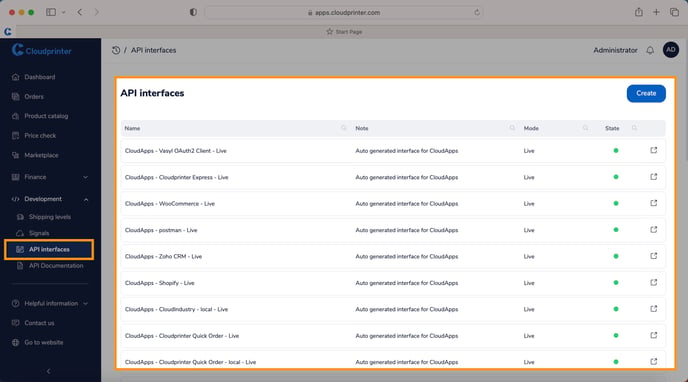 Filling in the required fields, or selecting from the dropdown menu's, you can create a new interface. You can place it into sandbox mode for testing, or live mode to place orders with this workflow.
Do not forget to press ''Save''. After the interface will be shown on your API interfaces overview.