On this page there are 3 tabs:
Payment account
Payment Advice
Invoices
On the page payment account, you will see a quick overview of the current value of your payment account.
When working on invoicing, you can see how much credit is left in the account
When you are asked to give a security deposit for a credit line, the amount will be shown in this overview as well, after 3 months of consecutive payments on time, this amount will be released back to you according to the contract you signed.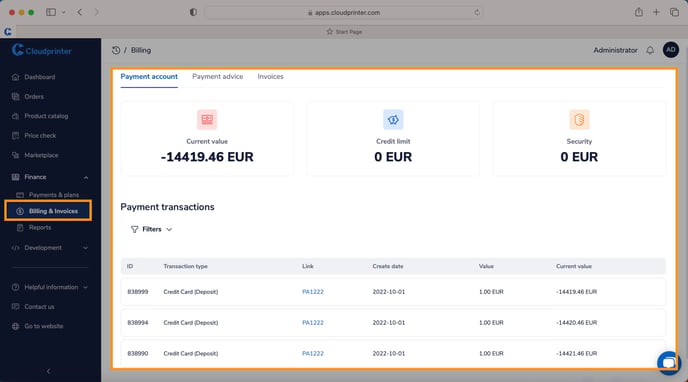 Below this quick overview are all transactions that are made on your payment account; deposits, deductions, refunds, etc.
To find a specific payment, you can scroll through all the payments, but to make your life easier, we made a filtering system. 2 filters are shown generically, but when pressing the ''Filters'' button, you will get more options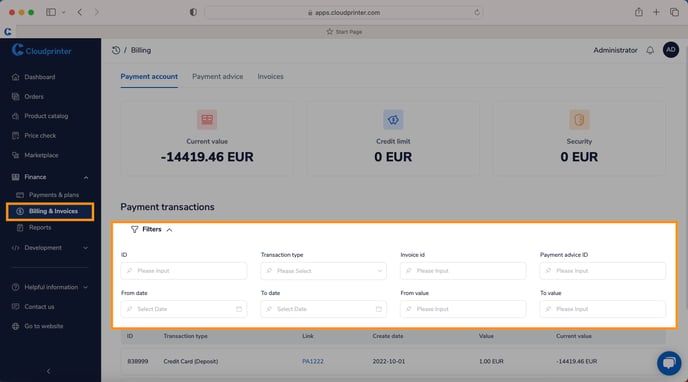 Payment Advice
This is the payment history, that contains all the payments, performed with your payment account, during a certain month. View and print the payment advice by clicking the links on the right.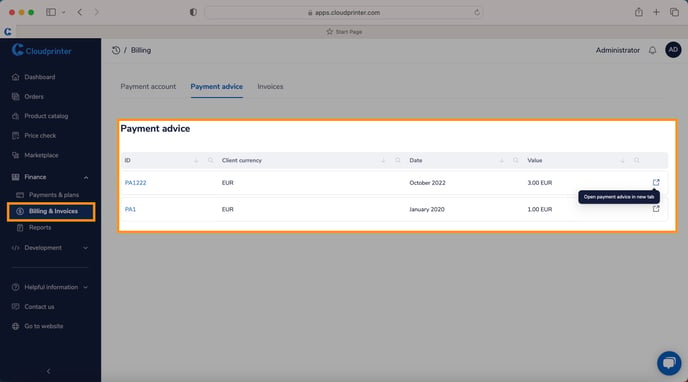 Invoices
In this overview, you can download the invoices by clicking the links on the right. it will open the selected invoice in a new tab on your internet browser.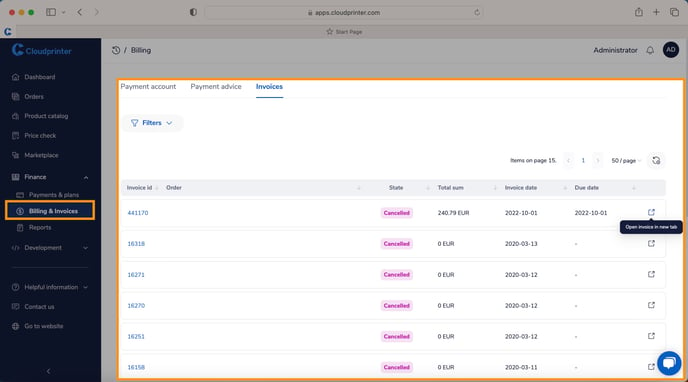 If you would like to narrow down your search, instead of scrolling, you can click on the filter button, which will show you search options.