This article will help you to join the meeting.
Our support and sales team is available for an online demo or support call on working days from 3 AM EST till 3 PM EST.
You can schedule a call by:
Booking an online meeting ( Navigate to Cloudprinter.com and Click Schedule a Demo )
By receiving a meeting link from one of our team members in the email or Skype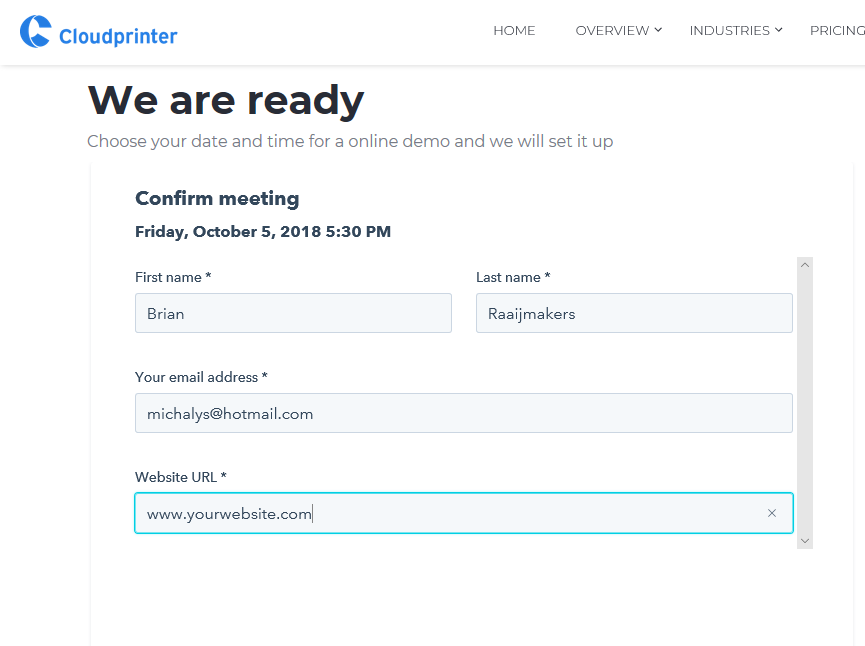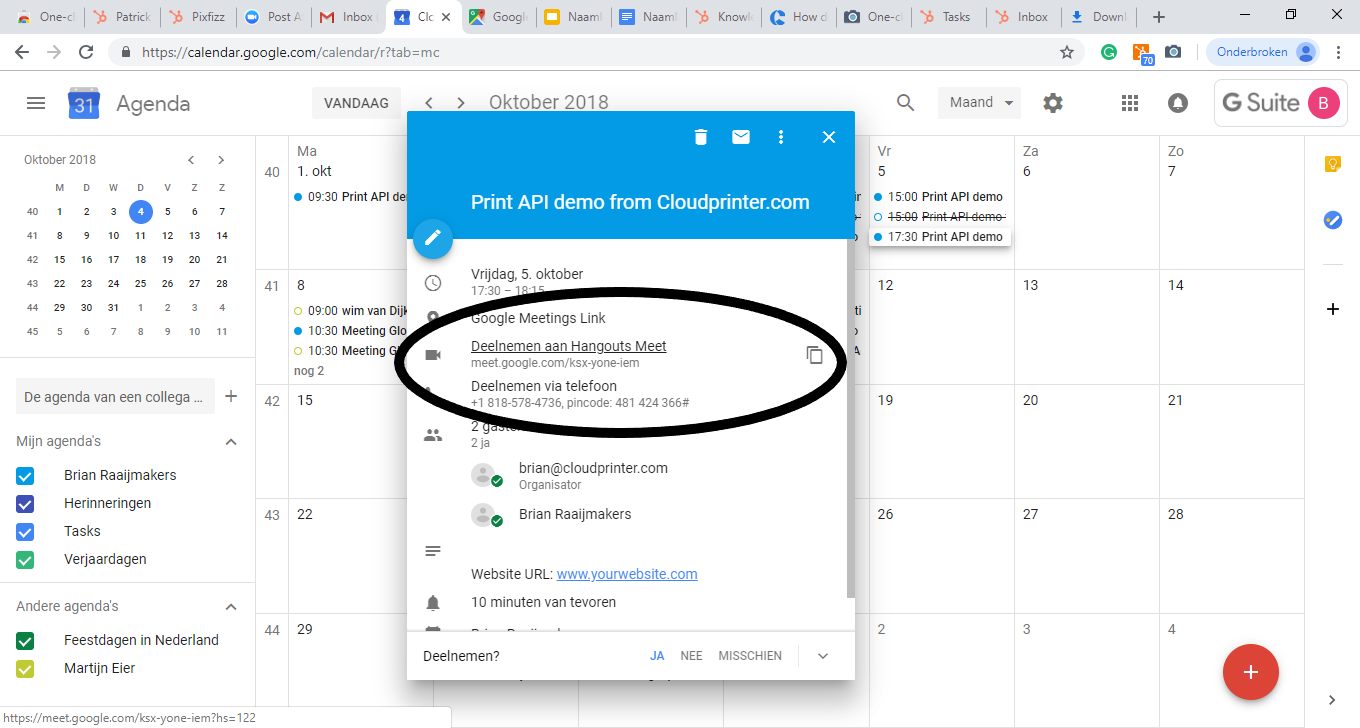 When you want to schedule an online demo or meeting with our team members, you can do so via our website.
You can now choose a time of your liking. If you see it, we are available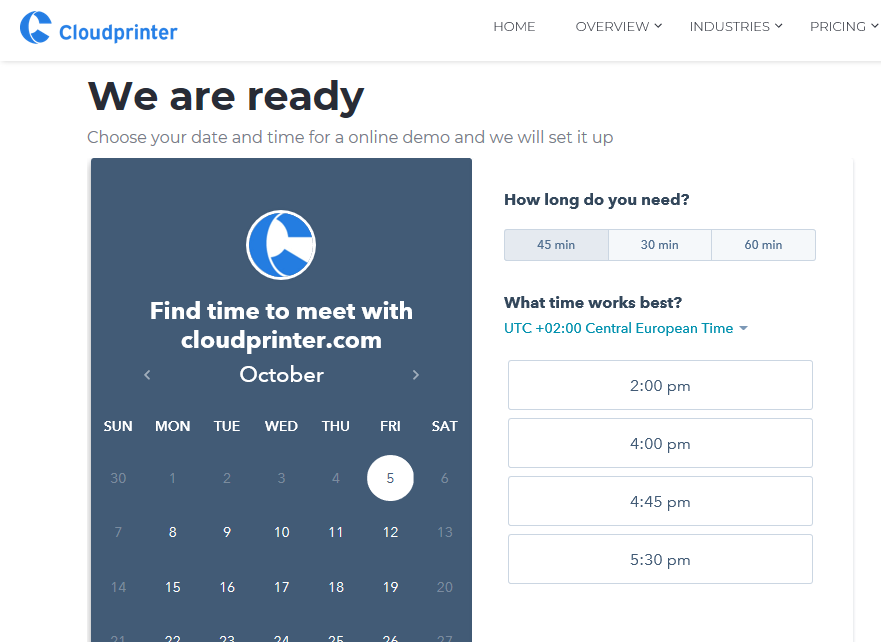 You confirm your time, and we confirm we are ready.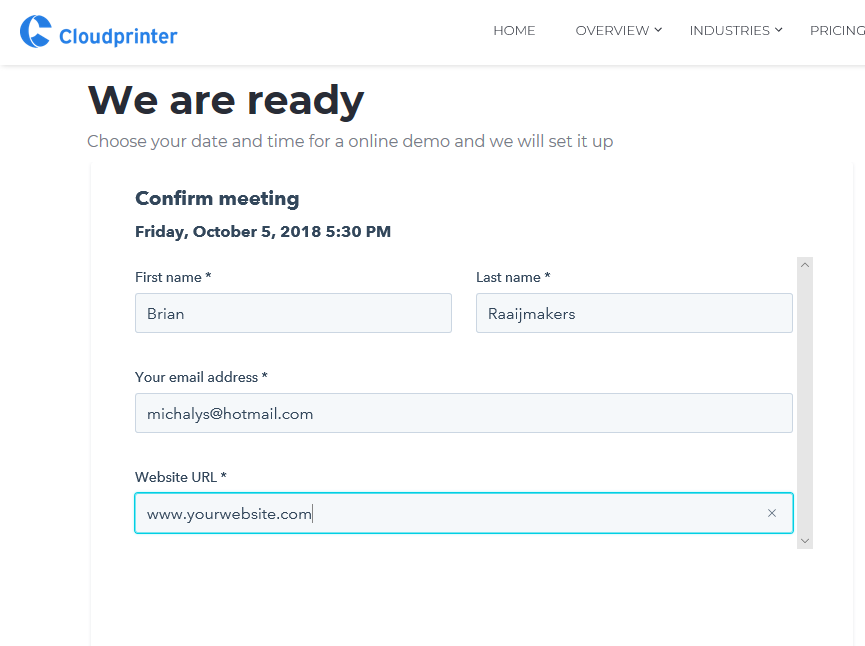 After that, you will have a meeting scheduled in your calendar. You will get an email confirmation of the meeting.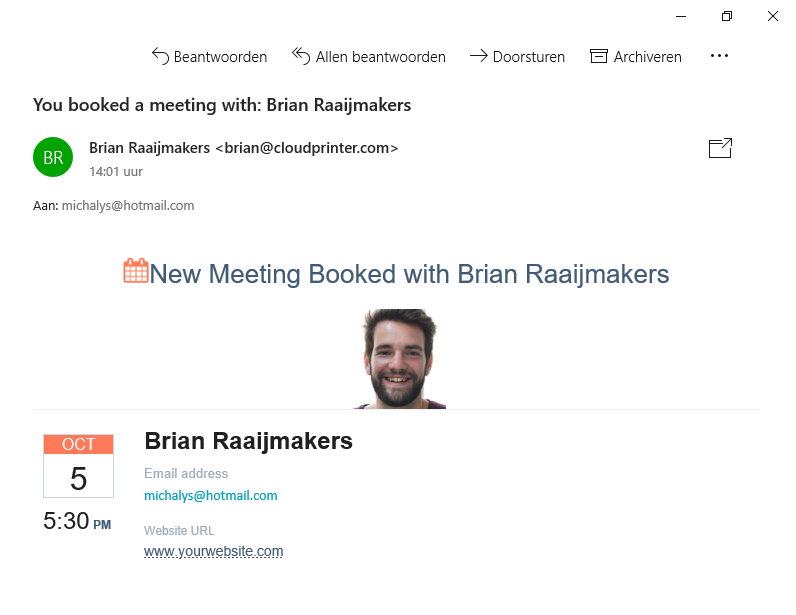 We use Google Meetings as the tool to have our online call together:
No installation of software is needed
Runs on every operating system
More info about Google Meetings is here on the site of Google
In your calendar, the meeting will appear at the right time and date.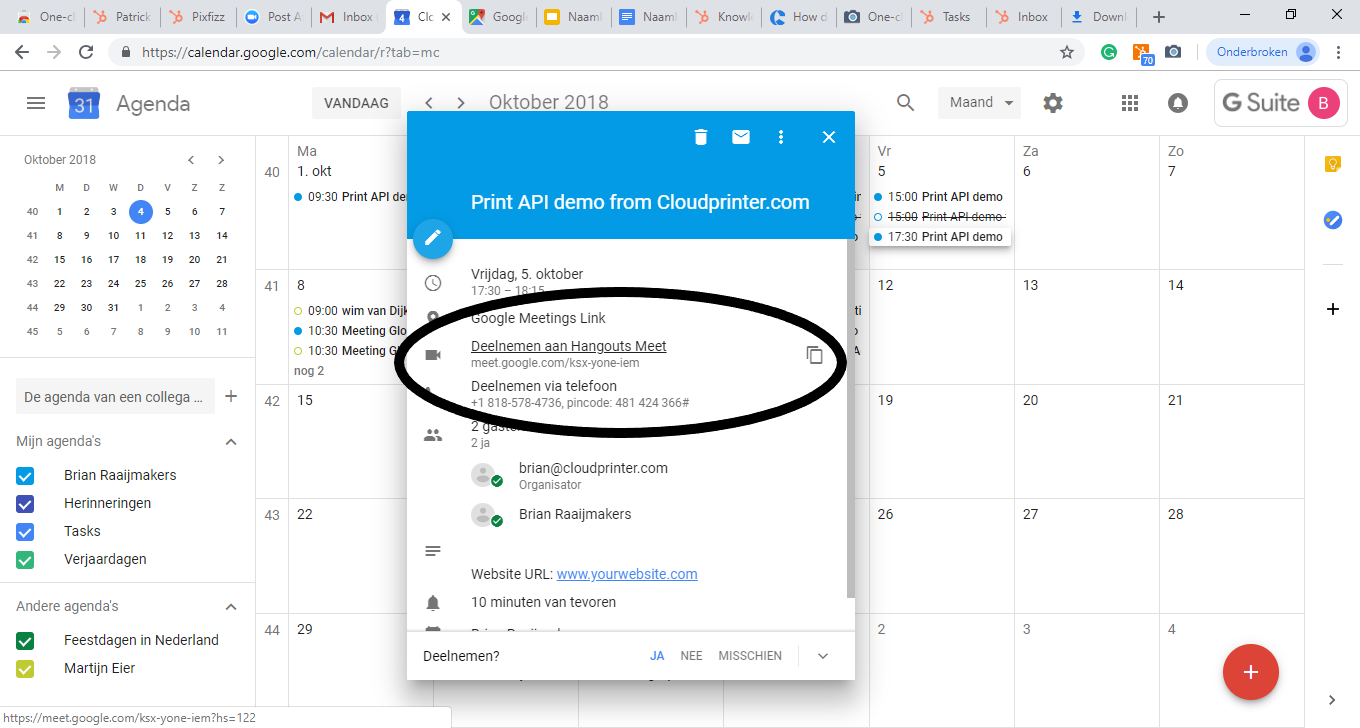 In your calendar, you open the calendar entry. In there, you click on the link to the meeting room to join.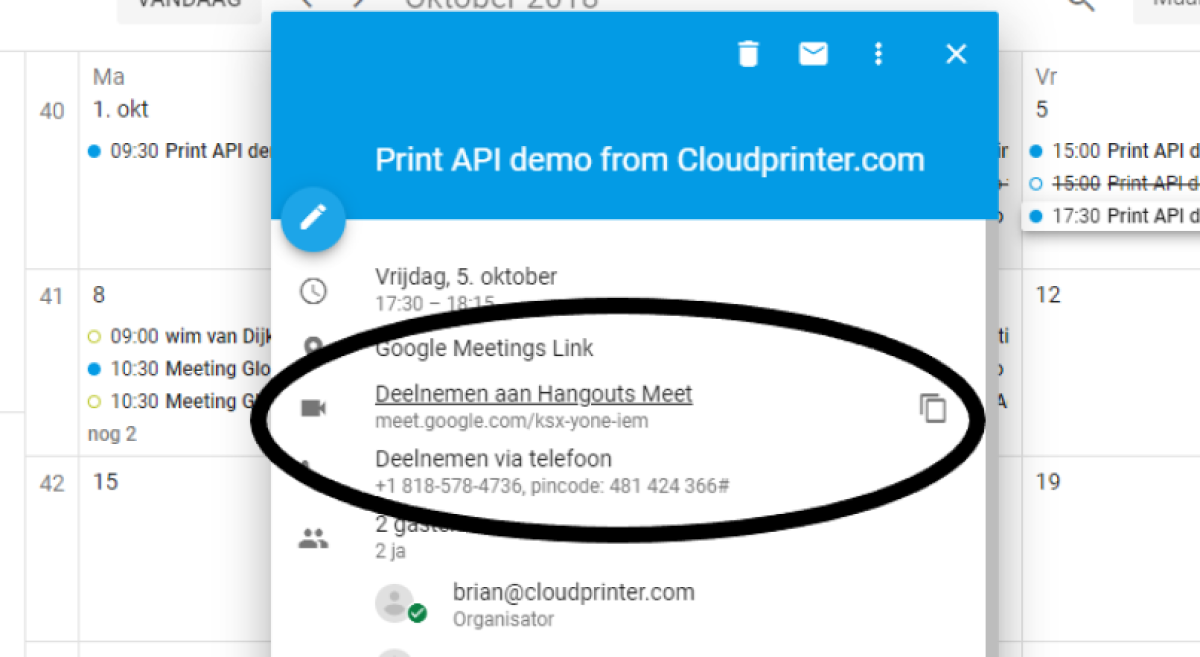 After you have clicked on the link, you enter the Meeting Room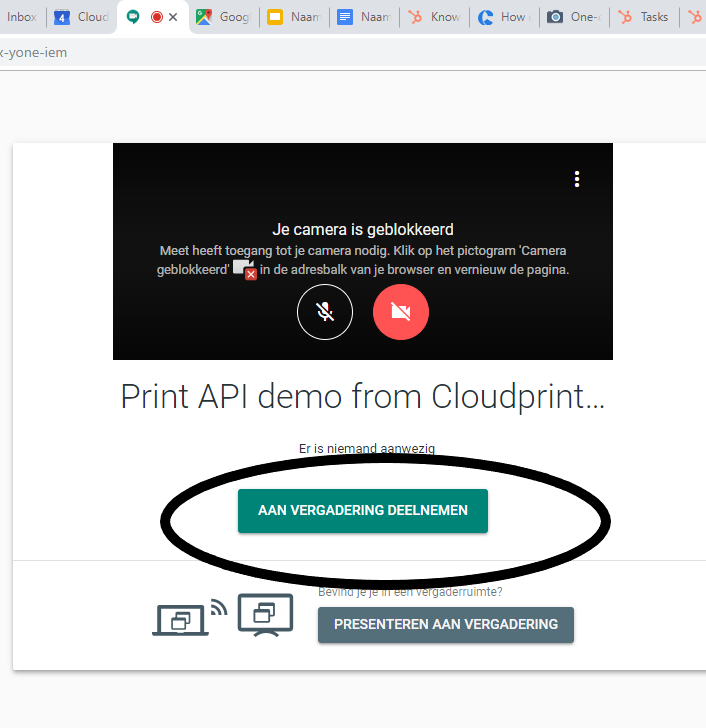 Join the meeting by pressing the green button and...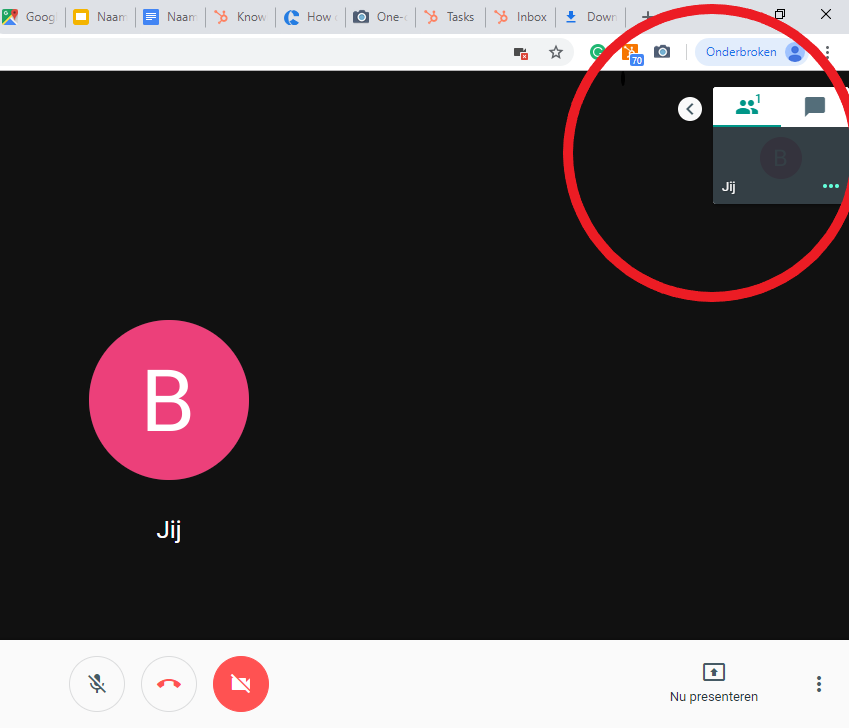 Welcome to our meeting... Hi, how are you?