How do the posting orders works?
You can customize your Cloudprinter.com orders processing in Shopify: place an order automatically after payment is received, or confirm it yourself each time
1. To set up how the orders will be processed, go to the Apps tab, open the Cloudprinter.com app, open the Settings tab, and find the Automatic order submission. Here you can enable or disable automatic order posting:
.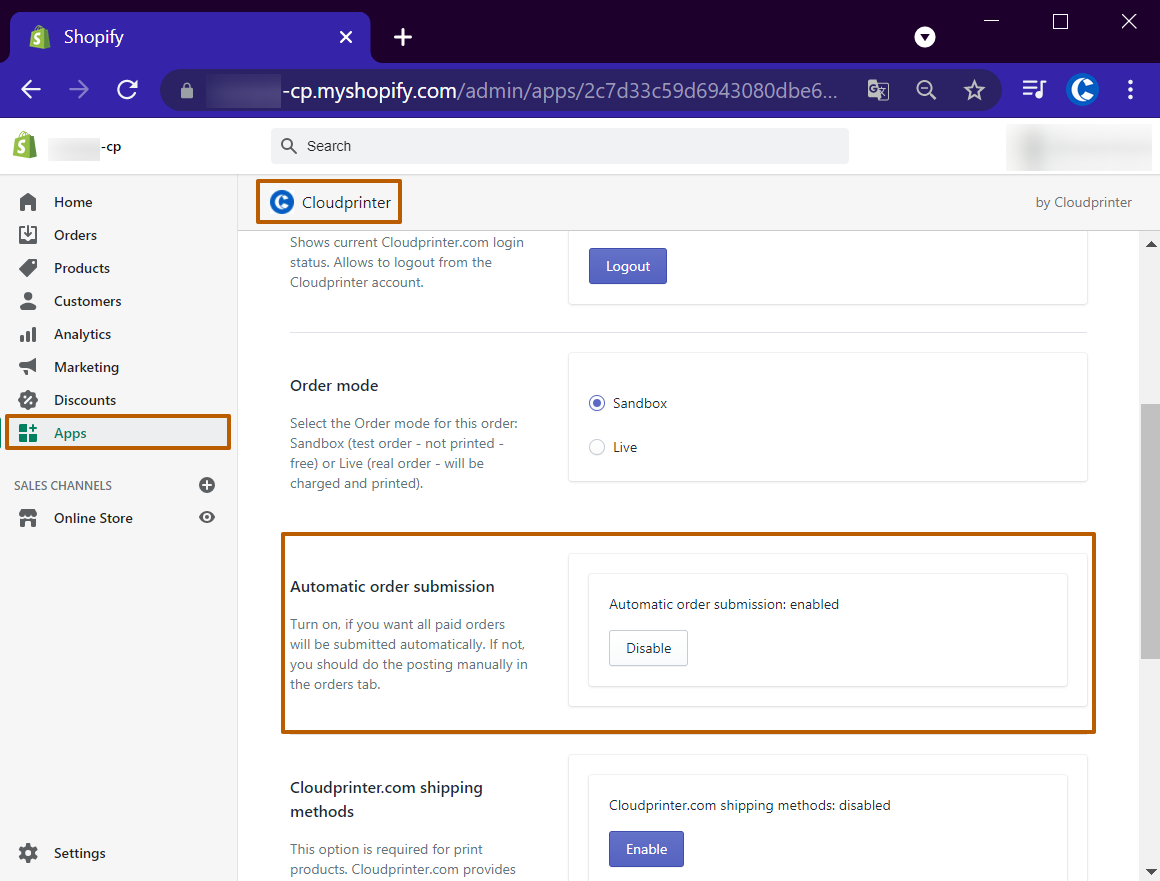 2. If you disabled automatic order submission, you should confirm the order processing on the Orders tab of the Cloudprinter.com app.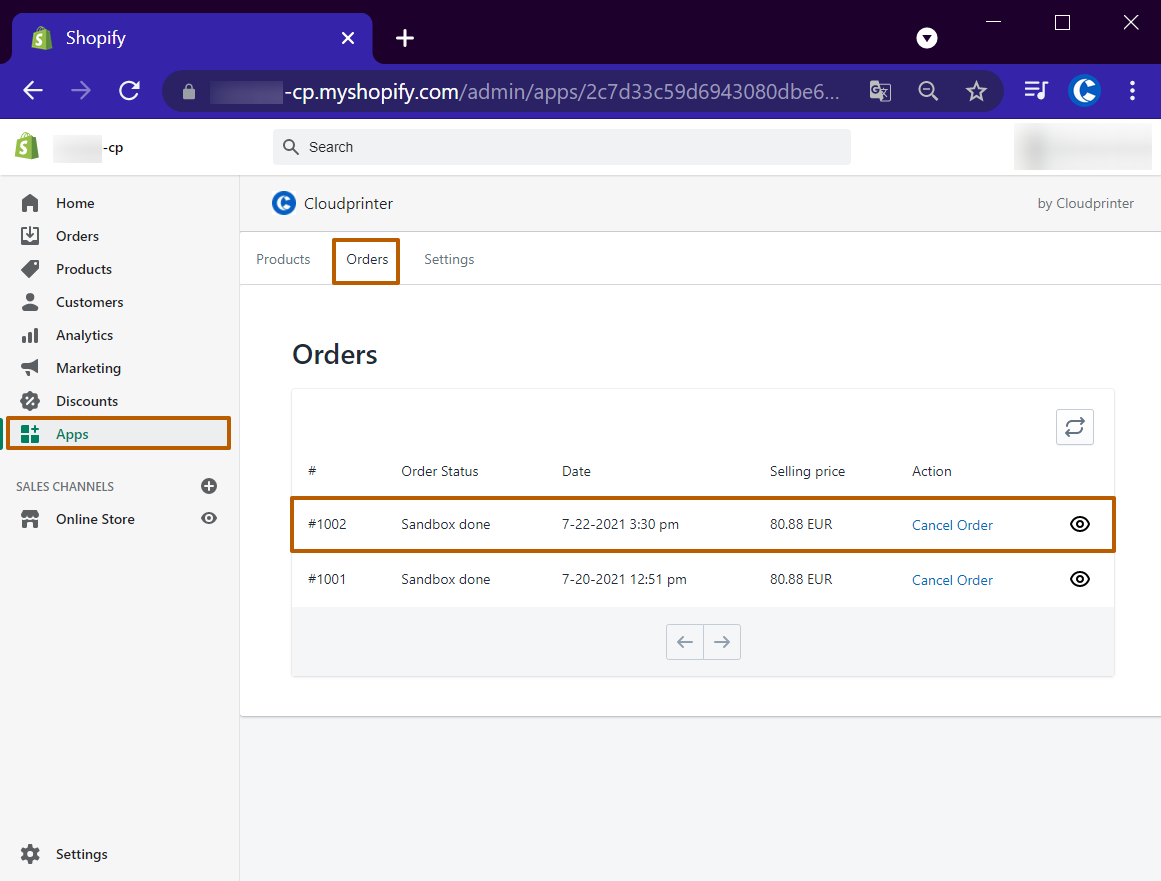 You can check the status of your orders in My Orders at the Cloudprinter.com dashboard.