How to configure the Cloudprinter.com app for Shopify
Before you start connecting Shopify and Cloudprinter.com you should have created accounts on both and log in to them.
1. Open the Cloudprinter.com app in your store dashboard if you have it already installed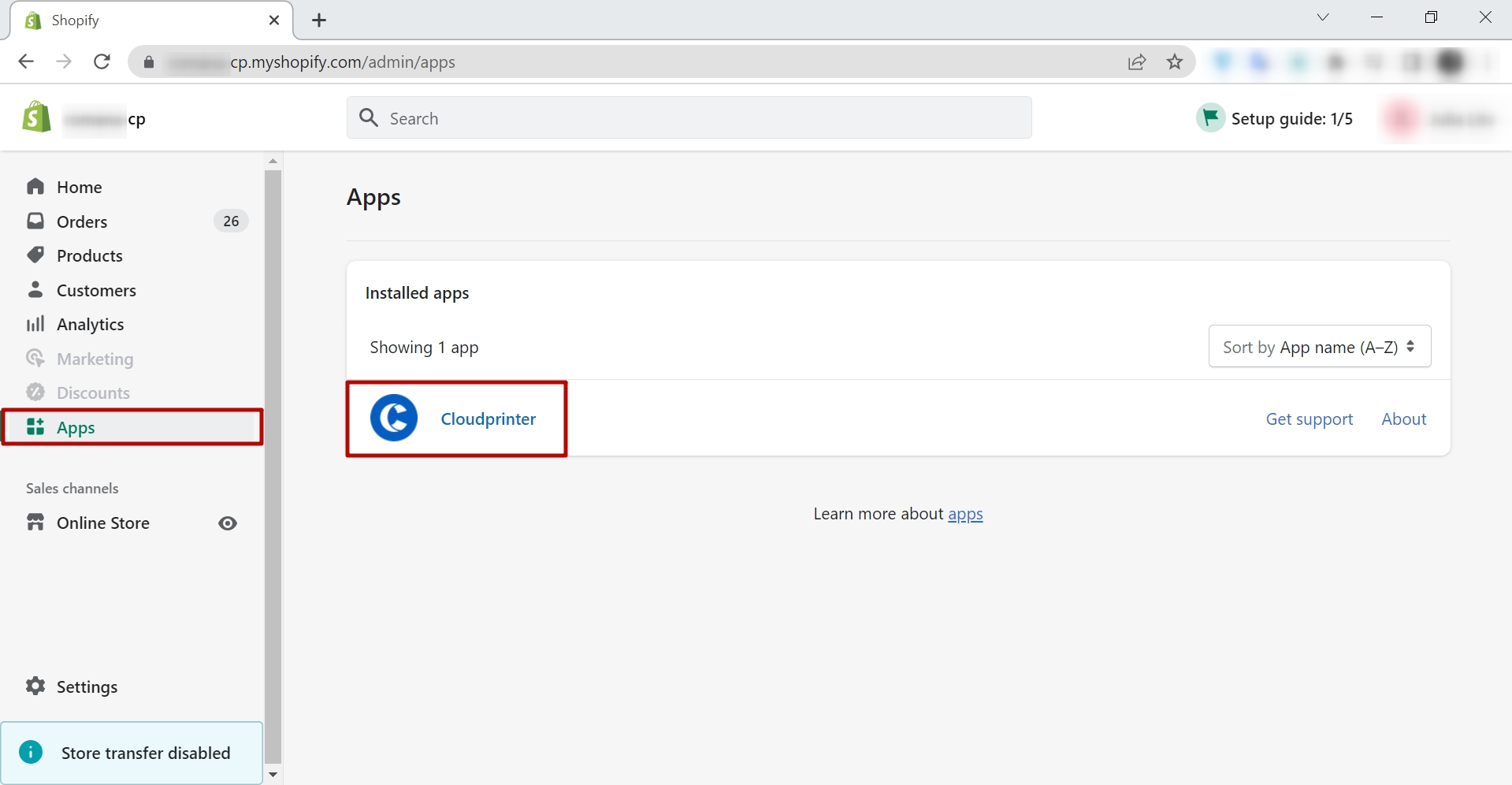 2. Open the Settings tab and copy your Configuration parameter OAuth redirect URI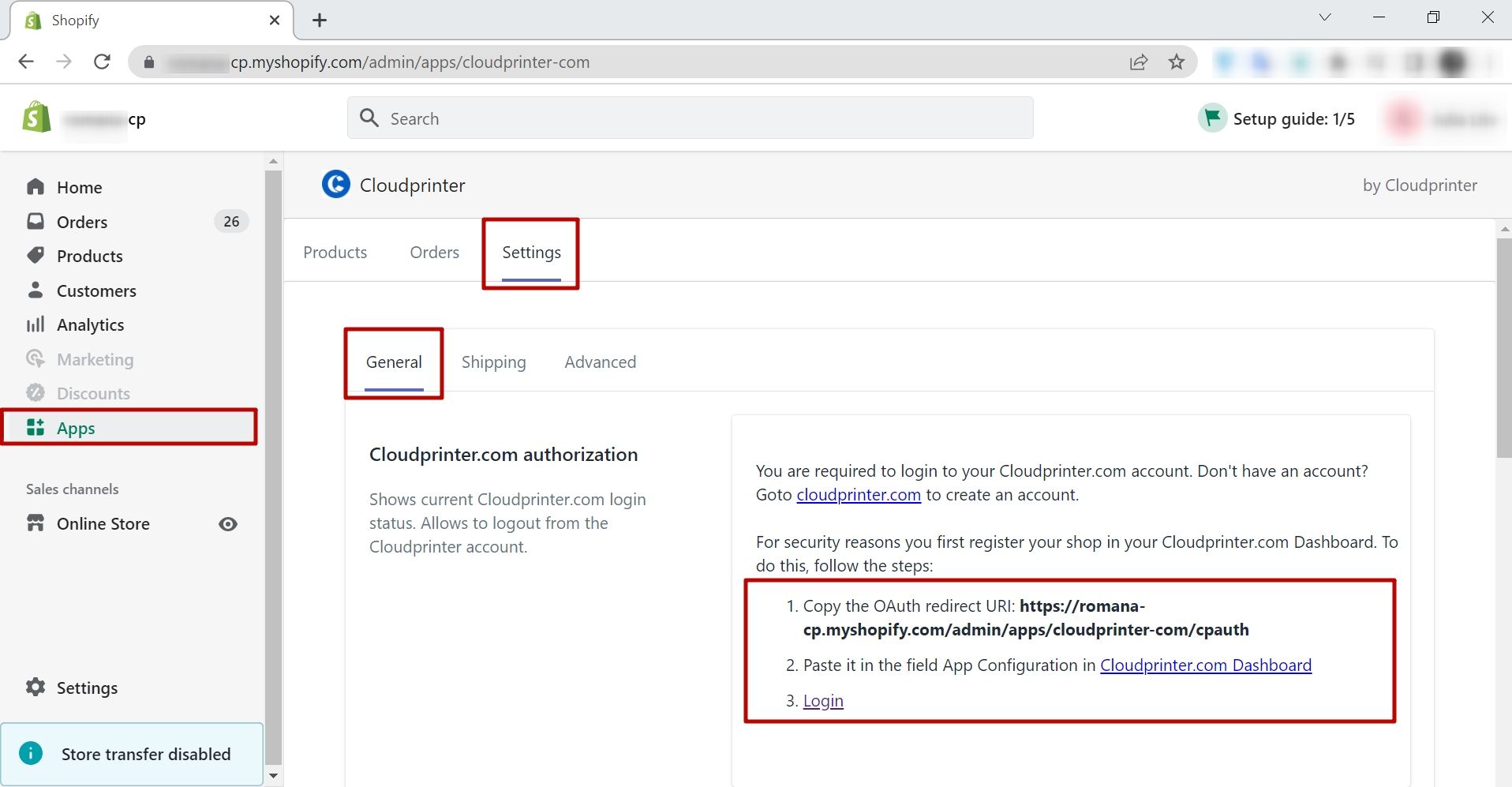 3. Visit the Shopify page in your Cloudprinter.com admin dashboard and tick the box to enable app configuration. Next, insert the copied link into the marked field in the App configuration. Press the Save button.

4. Turn back to the Shopify page and press the Login button.

5. Write down your credentials and press the Yes, Authorize button.

Now that the Cloudprinter.com app is connected to your Shopify store you are ready for the next steps: set up the shipping options and learn how to create new products that will be printed by Cloudprinter.com integration.