How to create an order using Google Drive?
Print
To complete this integration you need to have an account with both Google Drive and Cloudprinter.com. You should then log in to both of your accounts.
Follow these simple steps to connect your Google Drive account to Cloudprinter.com:
1. Go to Zapier and press Create Zap. Select the app, in this case, Google Drive. Zapier will ask you to sign in to your Google account. After you have written your credentials, you can choose the trigger, in this case, "New File in Folder".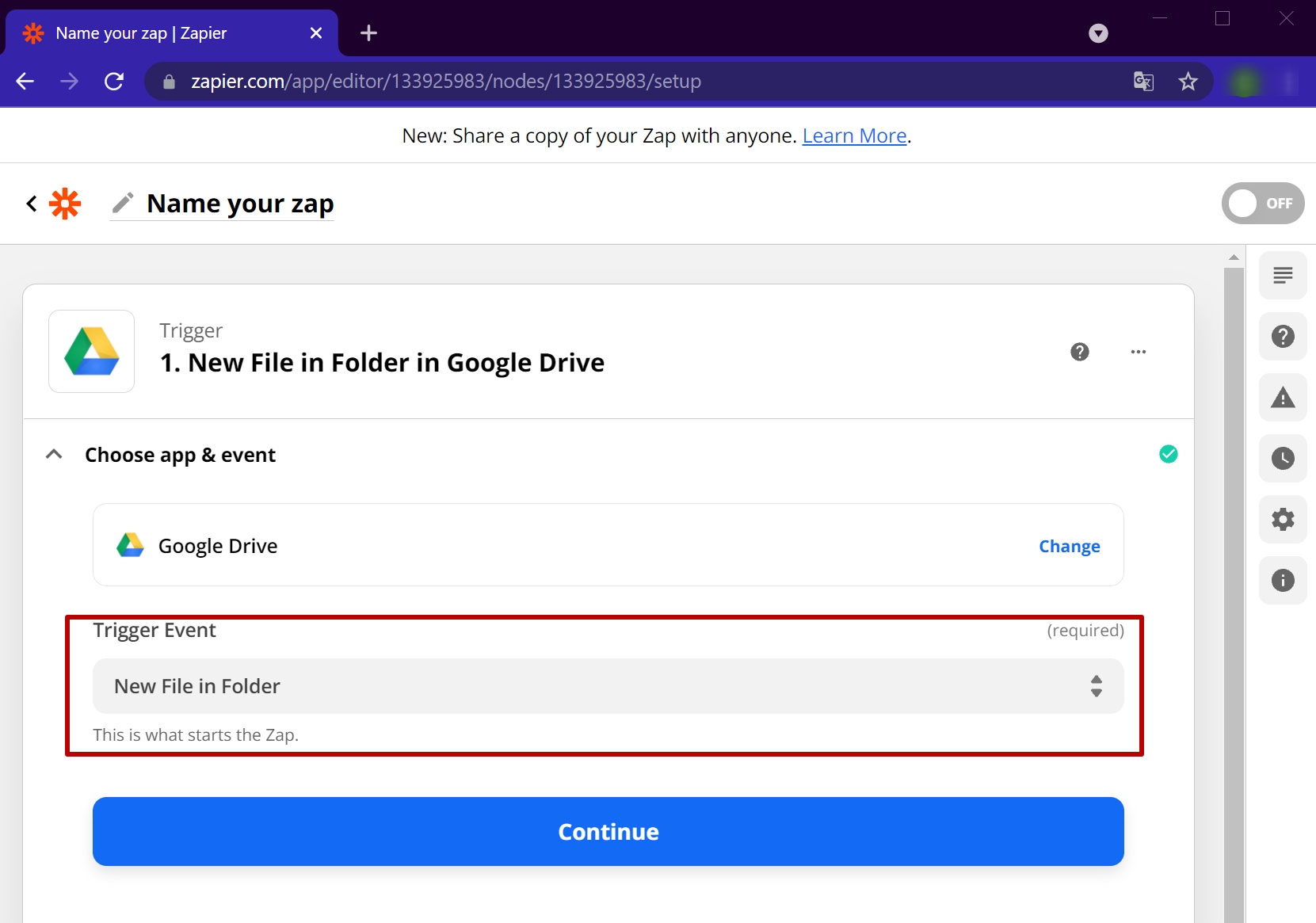 2. Choose your Google Drive account and proceed on to the next step.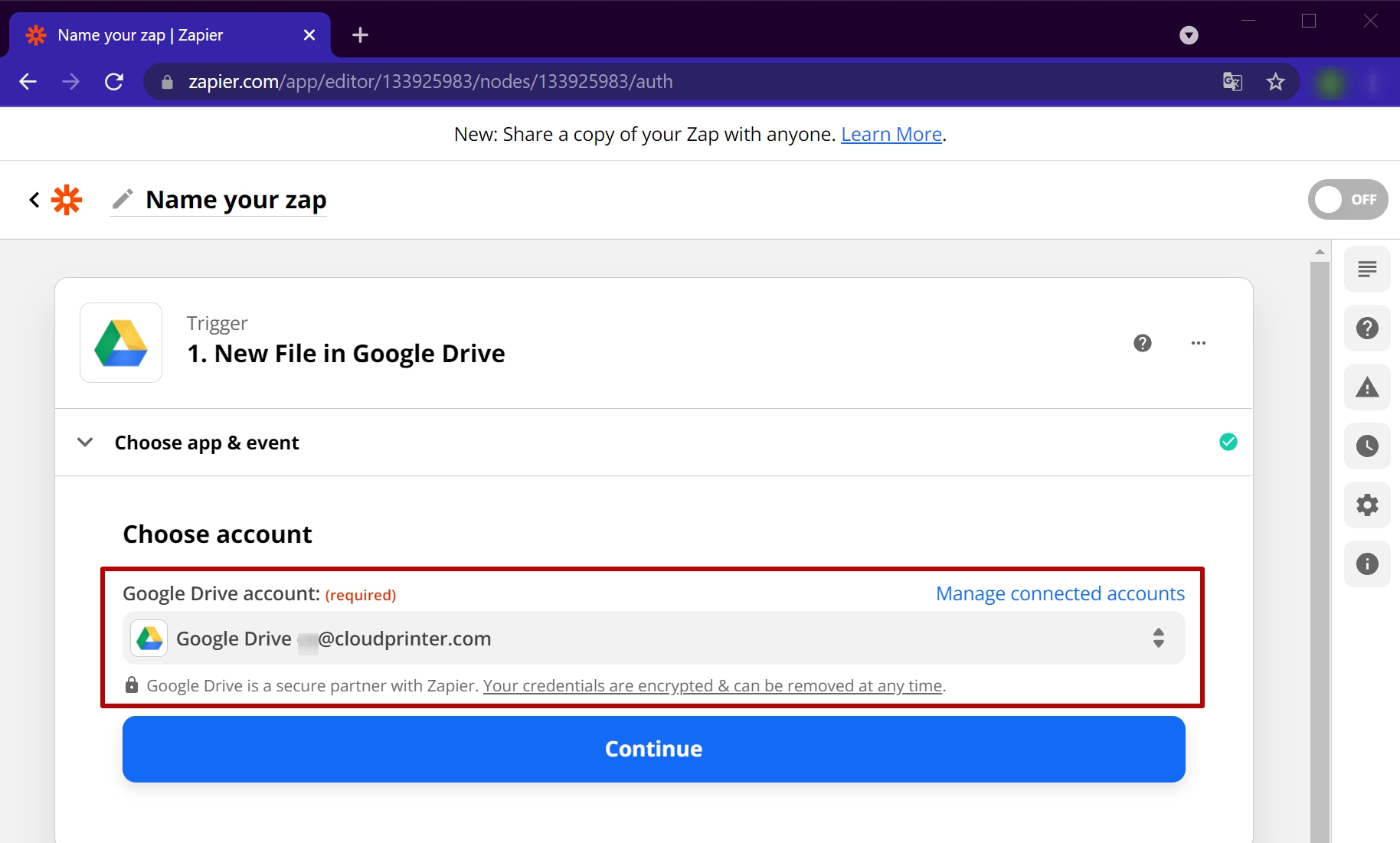 3. Select your Drive + the folder that you've created for your product (you can do this at the same moment as creating the Zap - just click Refresh Fields to locate your newest folders).
Please note! The folder must be publicly accessible when Link Sharing.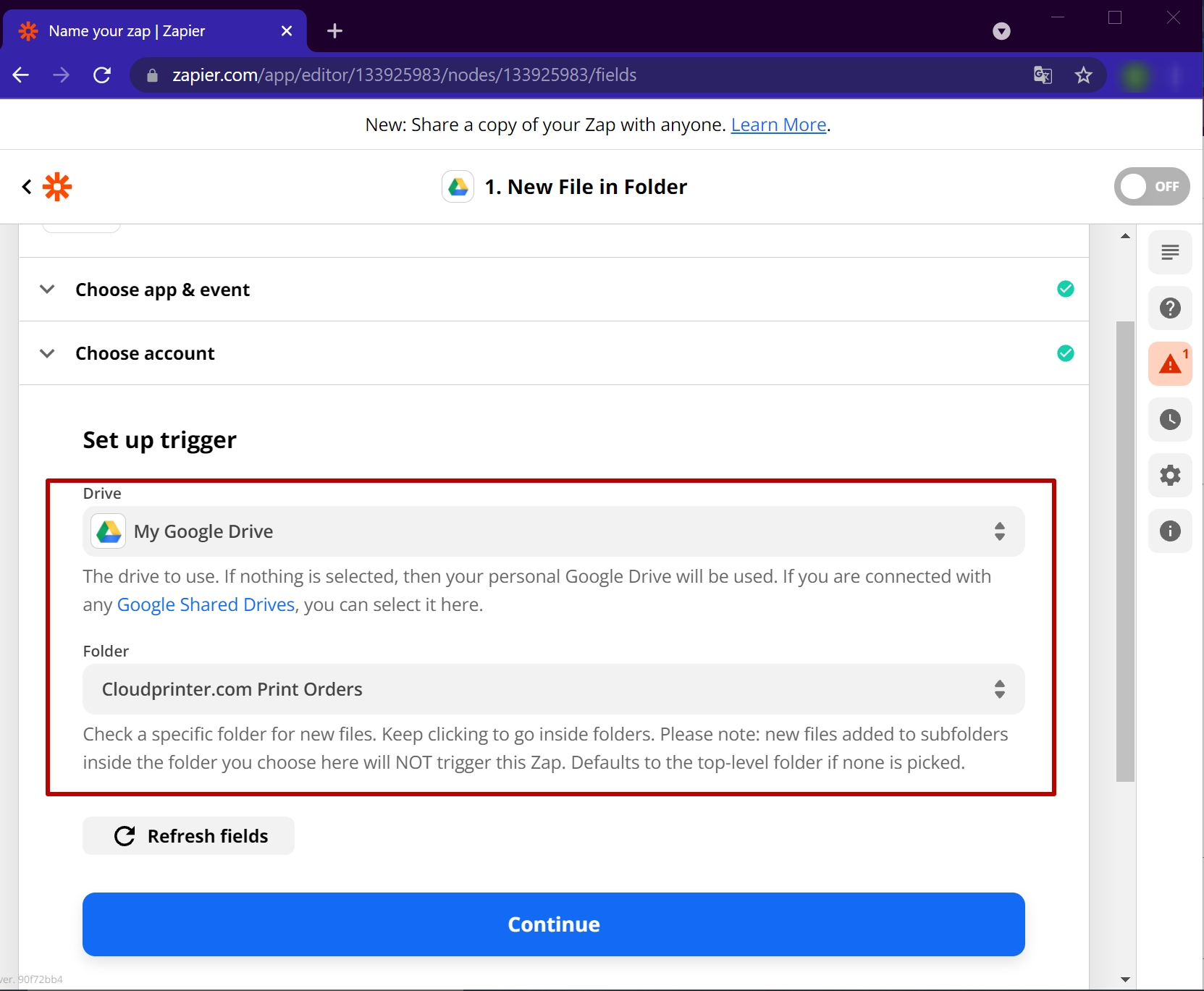 4. To configure and test out the Trigger, Zapier wants you to upload a test PDF to your hot folder in your Google Drive. Zapier will automatically wait 3 minutes for you - so you have enough time to upload a sample file to the folder. Then, push the "Test Trigger" button. At this point, you can see whether everything works correctly.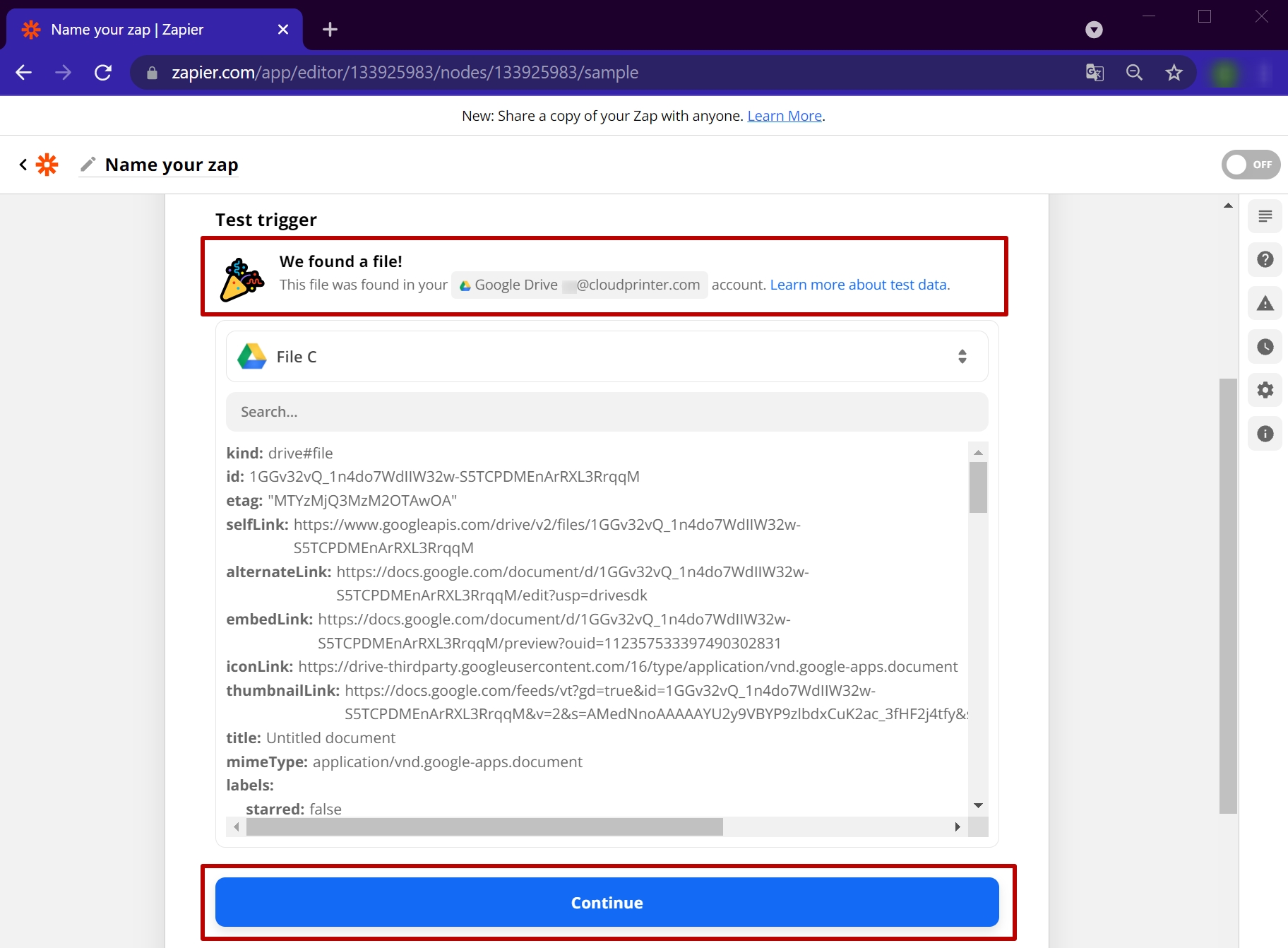 5. After that, you need to set the action that will automatically occur on Cloudprinter.com's side each time a trigger takes place. Select "Action", in this case, Create Order and then choose Cloudprinter.com as your action app.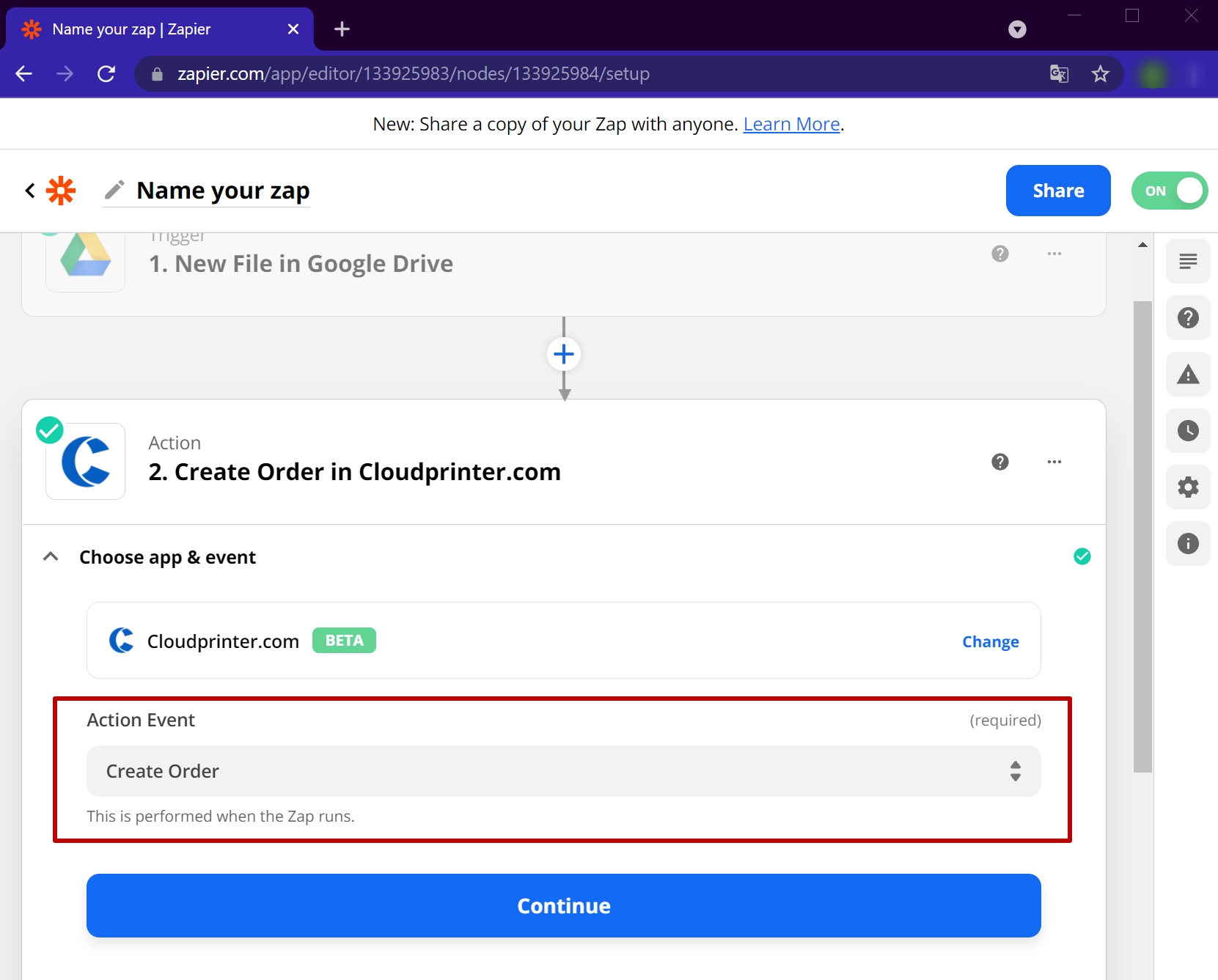 6. Next, you should select your Cloudprinter.com account and press the Continue button.
7. Now, it's time to set up the action. First, you should either choose "Sandbox" or "Live" mode. Sandbox mode enables you to completely test the order workflow and highlight any errors that need to be fixed. You'll also have to choose your order reference and email (connect these fields with the appropriate fields in Google Drive) that will be used for receiving tracking information.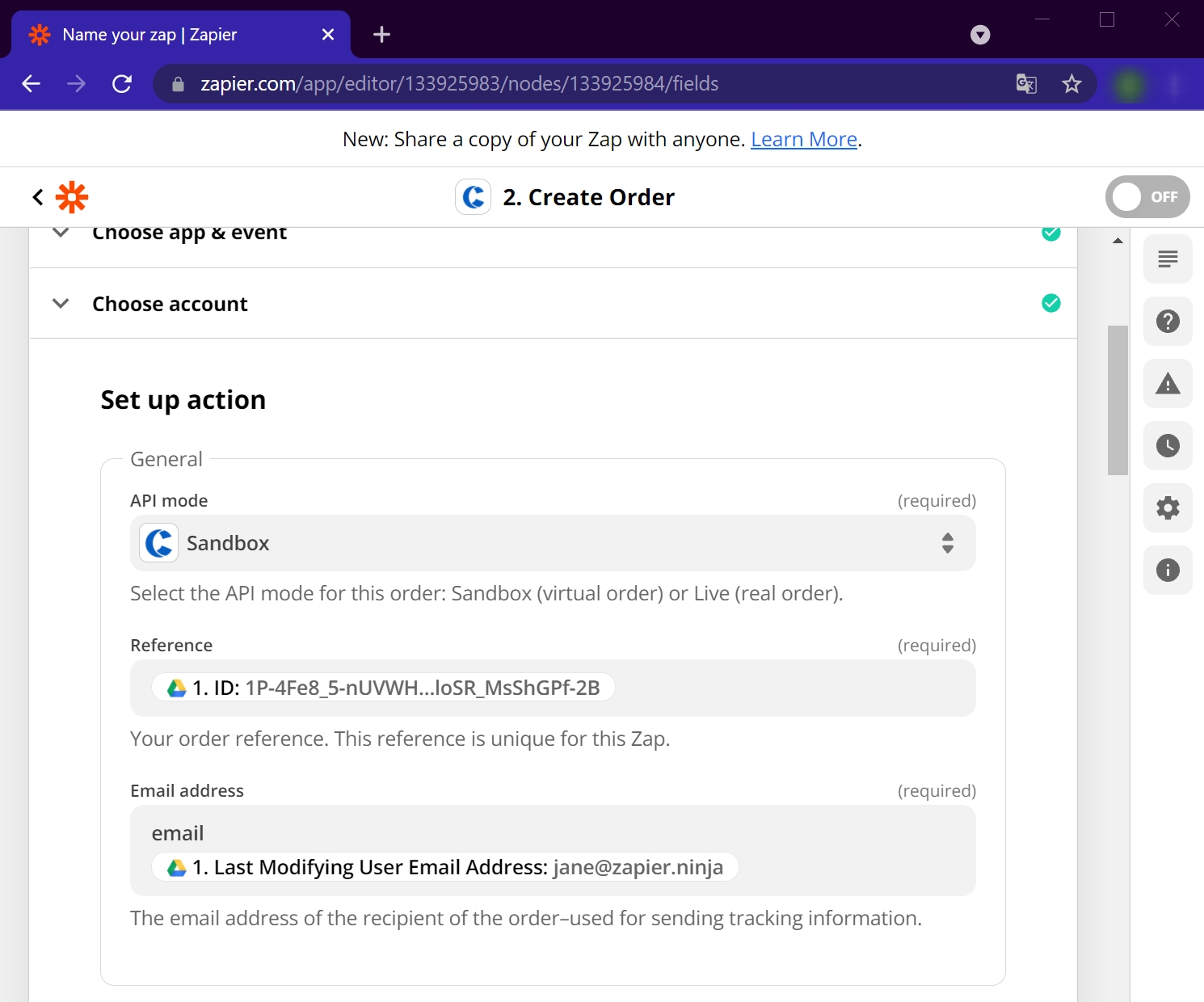 8. Next, choose the preferred shipping option and the product category.
With shipping you have two options:
- Order Quotes that Cloudprinter.com provides are valid for 48 hours as prices may vary due to certain circumstances (e.g. fire at a printing facility near you, hence prints now need to travel further). In essence, this means that you can request an Order Quote today, but only place the actual order tomorrow. As the price tomorrow can be higher, you can now save on the printing costs by using the Order Quote that you made today. In this case, you will need to select the Order quote below Shipping. In the next field, load the Quote Hash (it is possible to do this from a previous step in your Zap).
- If you haven't performed an Order Quote before, simply select one of the available Shipping levels.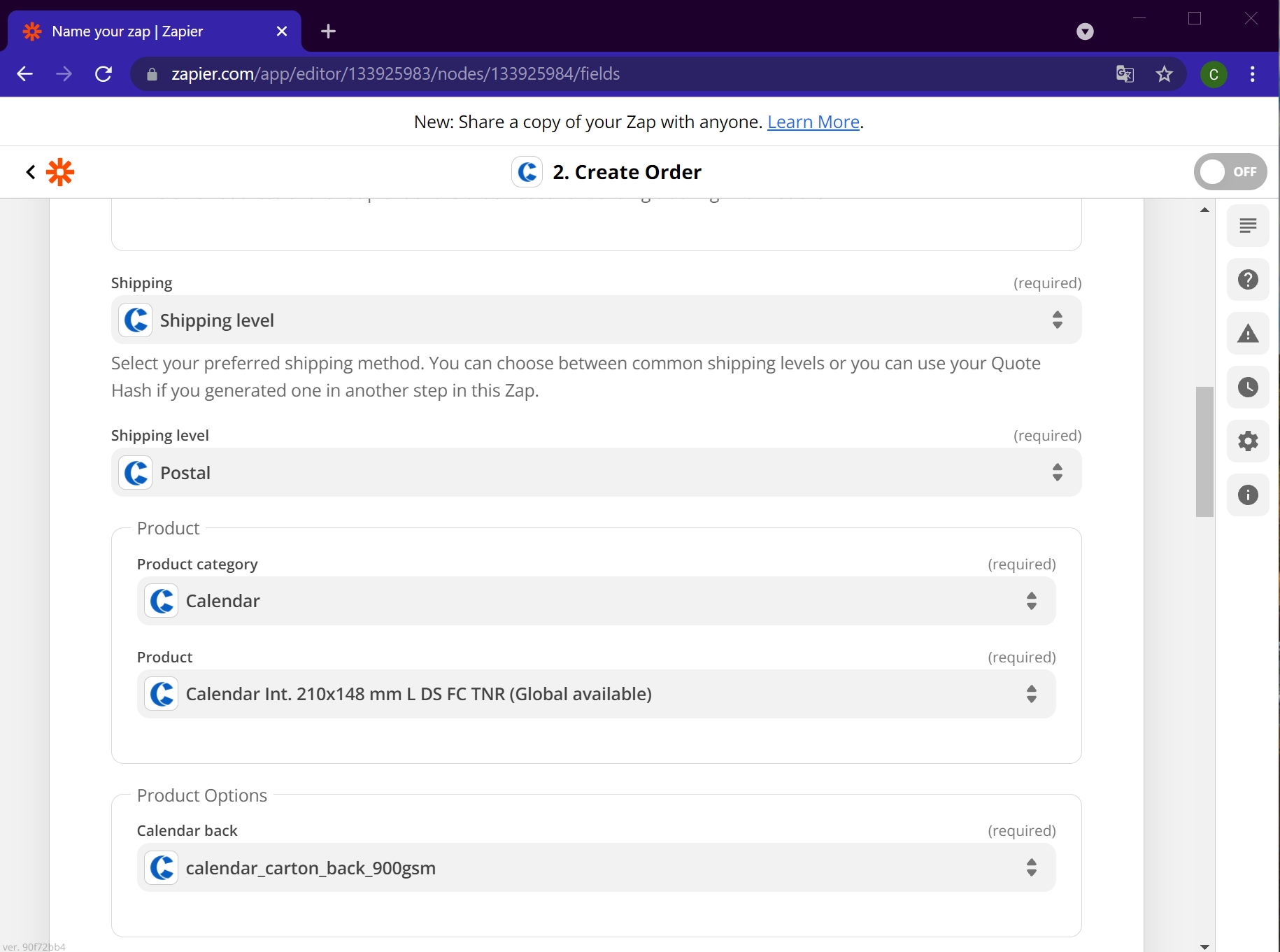 9. At this step, you set the quantity and insert the link to your product PDF and MD5 of your product PDF (you can check this online by using the MD5 generator).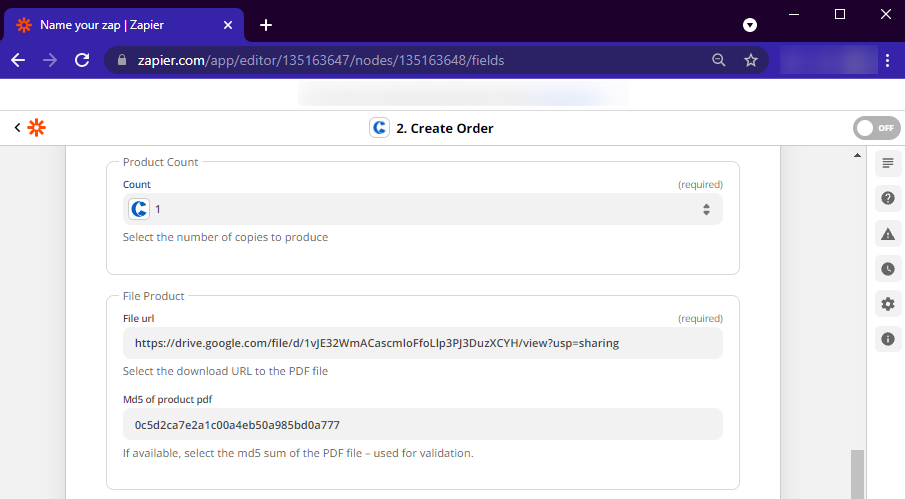 10. Fill in all fields below, this information will be used for shipping. To receive tracking details, write down your number in the phone number field.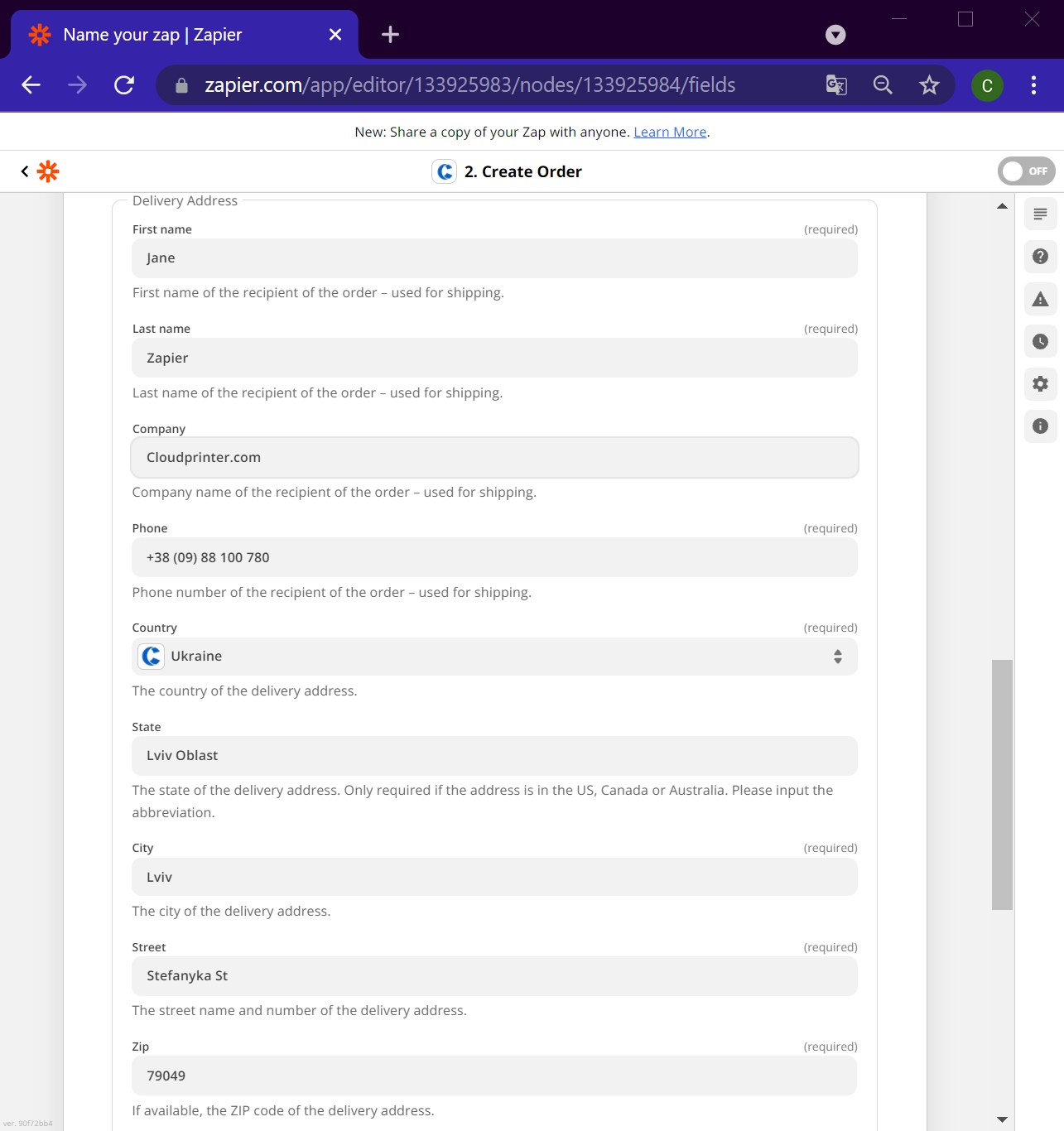 11. Now, you can test the action and continue by pressing the button. After you've tested the Zap, you can activate it by clicking the "Turn on Zap" button.