Link the print products you sell directly to print production anywhere in the world using Cloudprinter.com. Show live shipping options to your customers, or set a margin on the shipping prices.
To download the WooCommerce plug-in, visit the download page. On this page, please fill in the form and click Submit.

Instantly, you will receive an email with more information on the plugin, including a download link. As soon as you've downloaded the plug-in (.zip-folder), you now need to install it. We will walk you through the installation process step by step.
1. Log in to your admin WordPress account here. In the side menu, select Plugins.
Please note! The Cloudprinter.com plugin for WordPress works together with WooCommerce. It is essential that you've already installed and configured the WooCommerce plugin for WordPress.
2. In Plugins, click Add New to continue to the WordPress marketplace for plugins.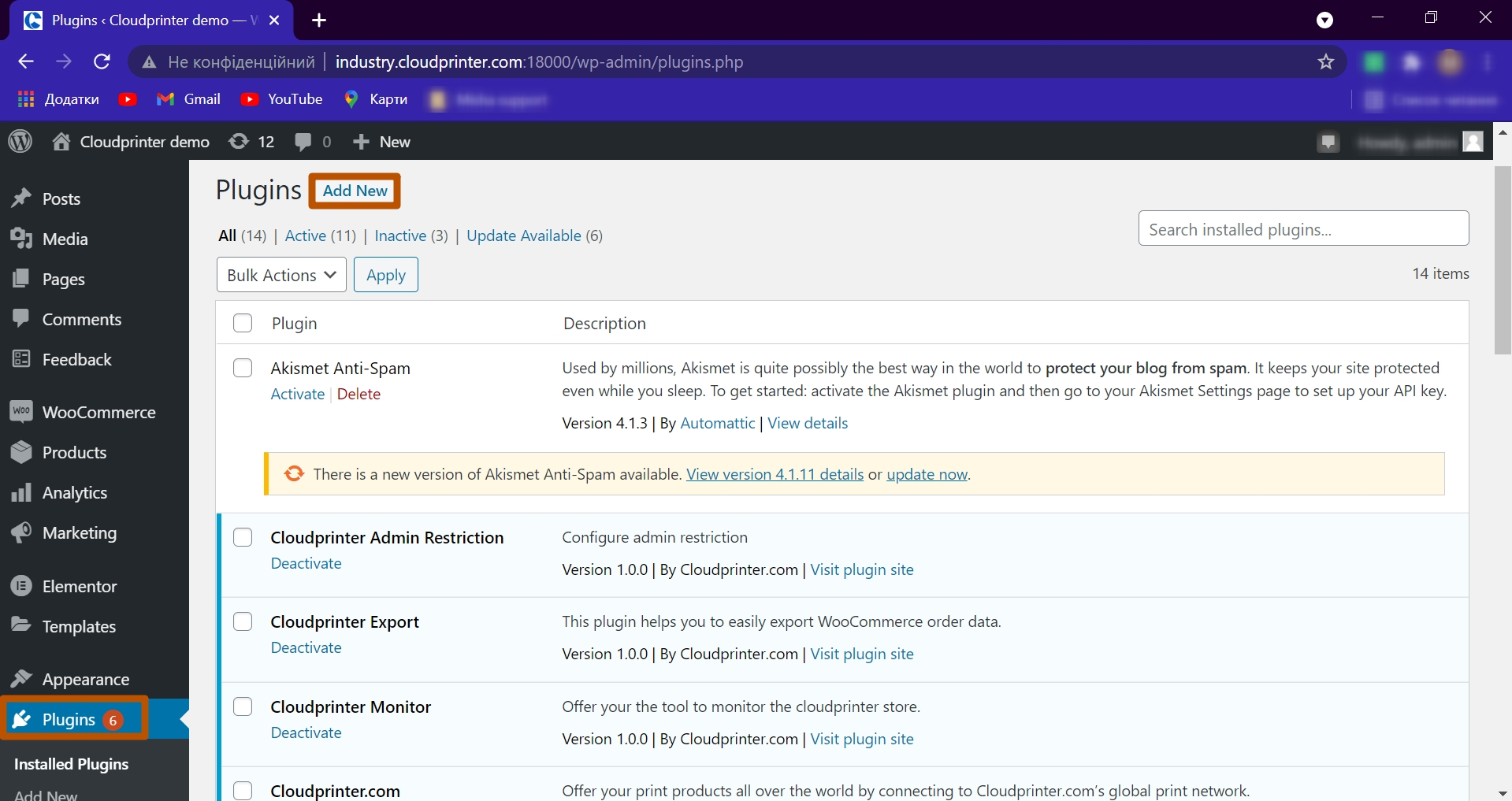 3. Please click Upload Plugin.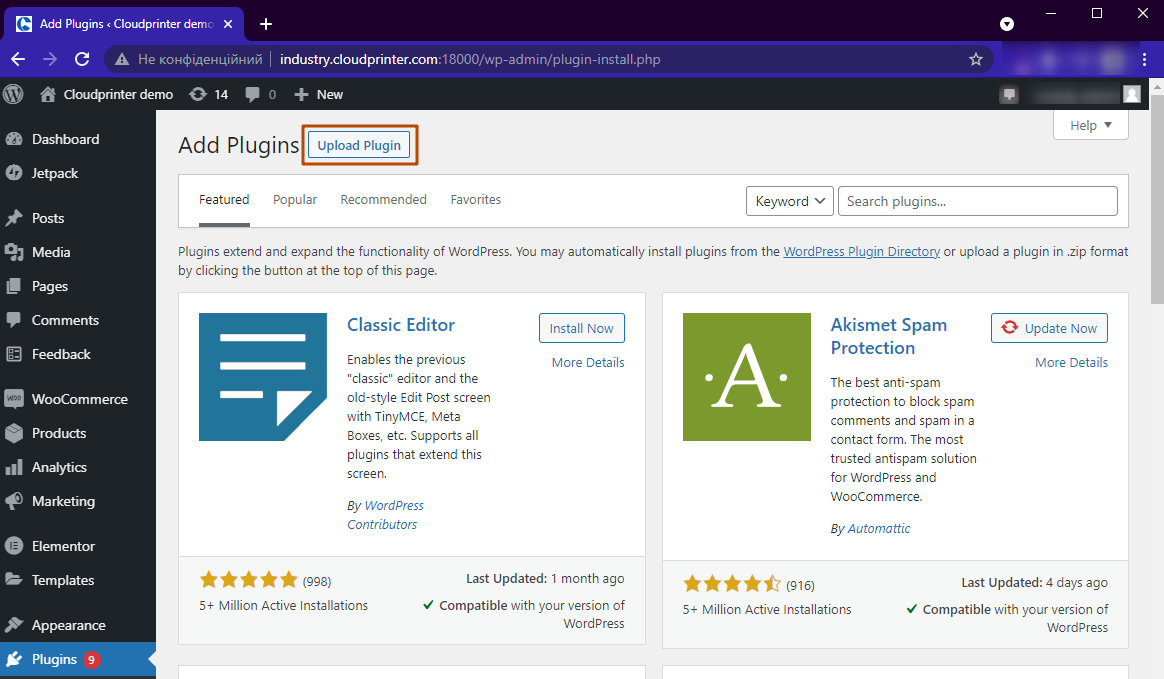 4. Now click "Choose File" and select the .zip folder that you have just installed. You do not have to unpack it. Continue to "Install Now".

5. As soon as the plugin is uploaded and installed, press the Activate Plugin button.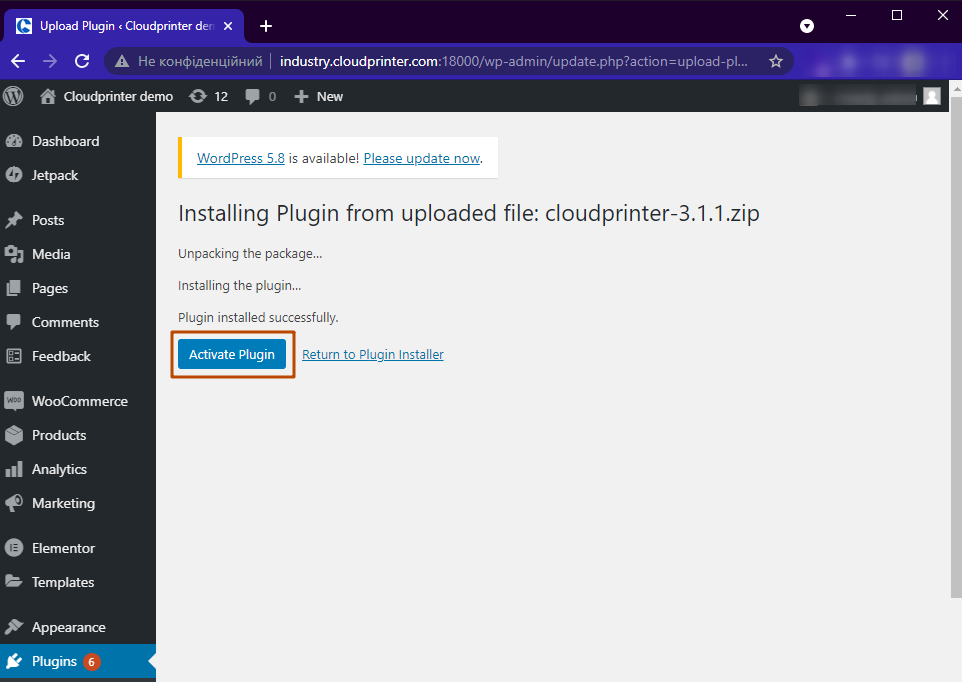 6. Perfect! You've now successfully installed the Cloudprinter.com plugin for WooCommerce & WordPress.
Find out here how to link your Cloudprinter.com account to your WooCommerce shop.