A key part of how we route print jobs to our print partners is available and set shipping options by the print service provider. Learn here how to import and configure them.
Shipping prices and options are a key part of Cloudprinter routing. When you start as a new print service provider, you need to set the available shipping options and pricing on your dashboard.
Activate your shipping options
Login to your print partner dashboard at Cloudprinter.com
Select Shipping Options from the menu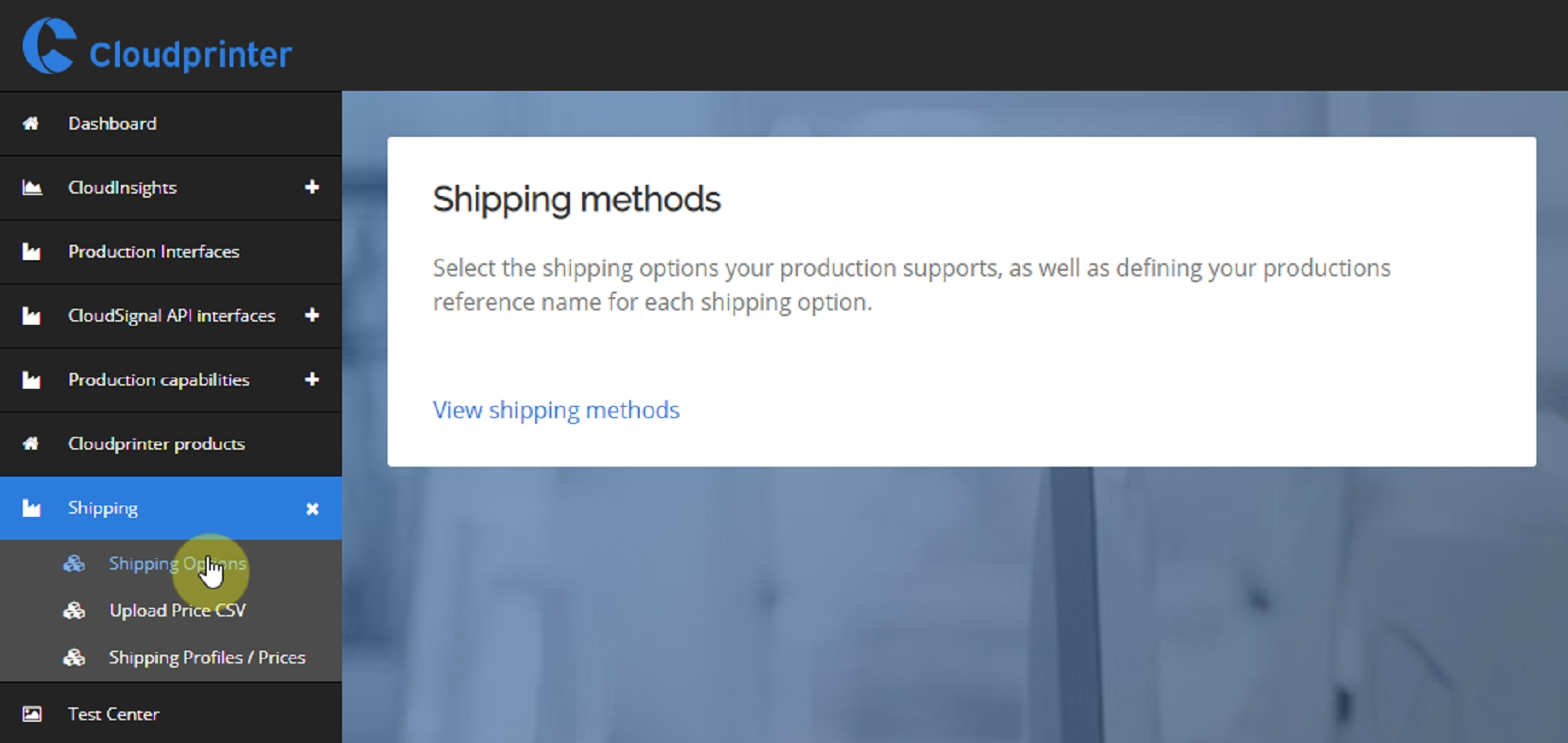 Then select shipping options in the submenu
Select your active account and you will get a list of all available shipping providers as of today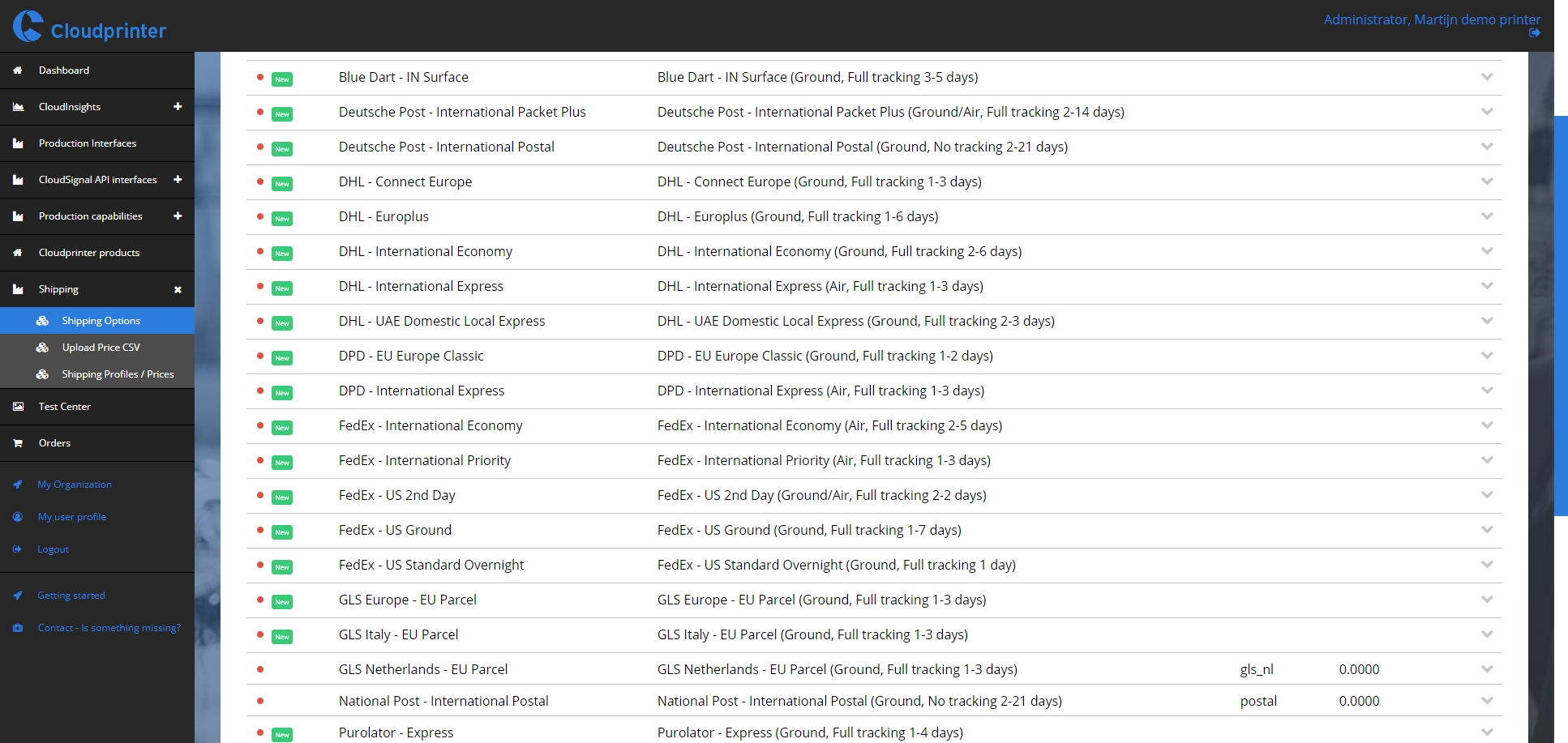 The list of shipping providers and levels is constantly growing. In case the shipping provider or the service level you provide is missing, contact your print manager at Cloudprinter.com to have them added.
The next thing you should do is activate the shipping providers and level, you as a print service provider support.
Click on any of the shipping options you like to enable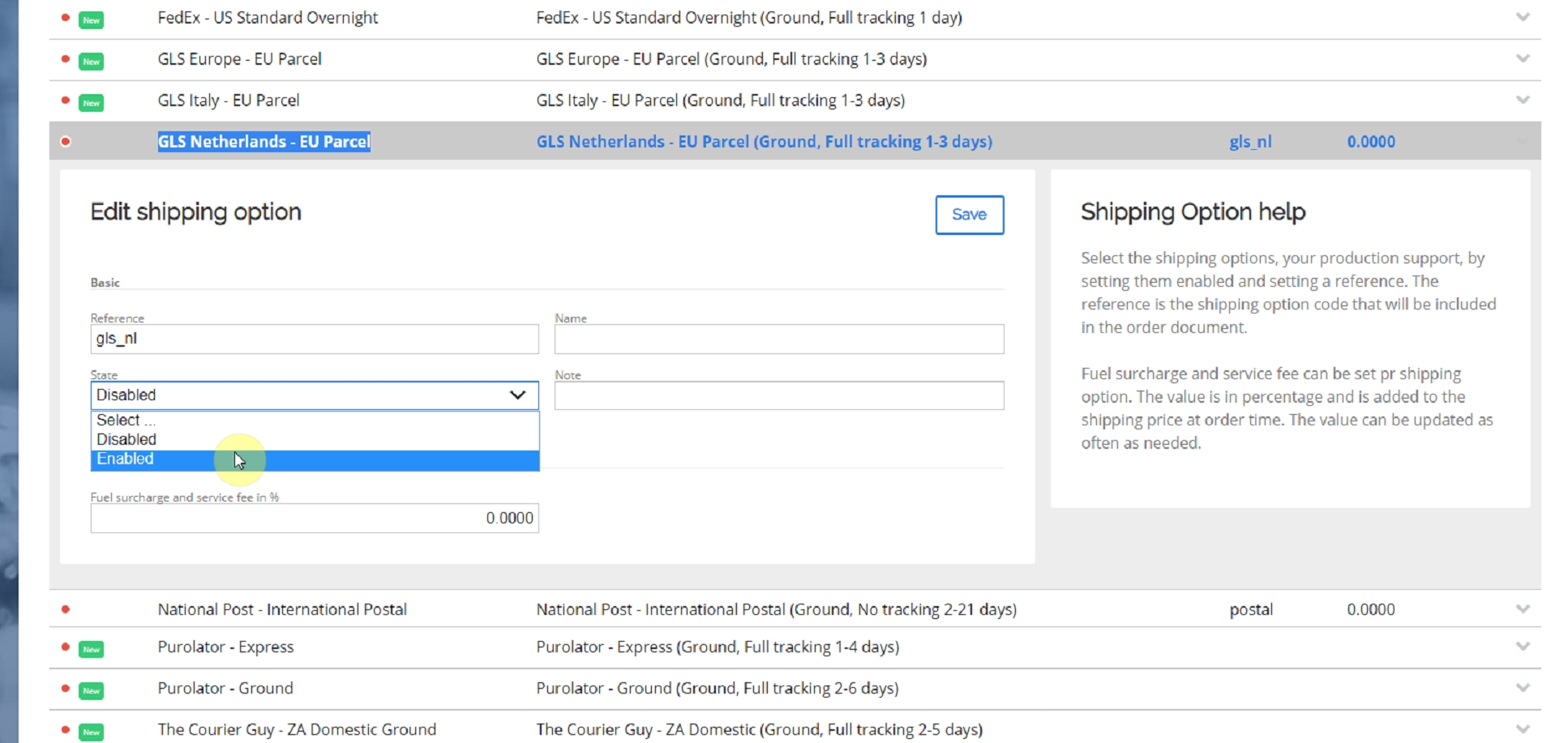 Select "Enable" to activate the shipping option
Set the fuel and tax surcharge if applicable
Give a name and note for your own workflow and reference and click save
Repeat this as many times as needed to get all the shipping options activated that you support
Then choose from the "Shipping" submenu the options "Upload Price CSV"
Please note; that shipping prices cannot be set in the dashboard and need to be uploaded as a CSV file. The CSV template we provide is generated dynamically based on the shipping options you have enabled.
Download the template CSV by clicking the download button in Step 1.
Choose if you want to upload a new blank CSV or download support of CSV with existing shipping prices from the currently enabled shipping profile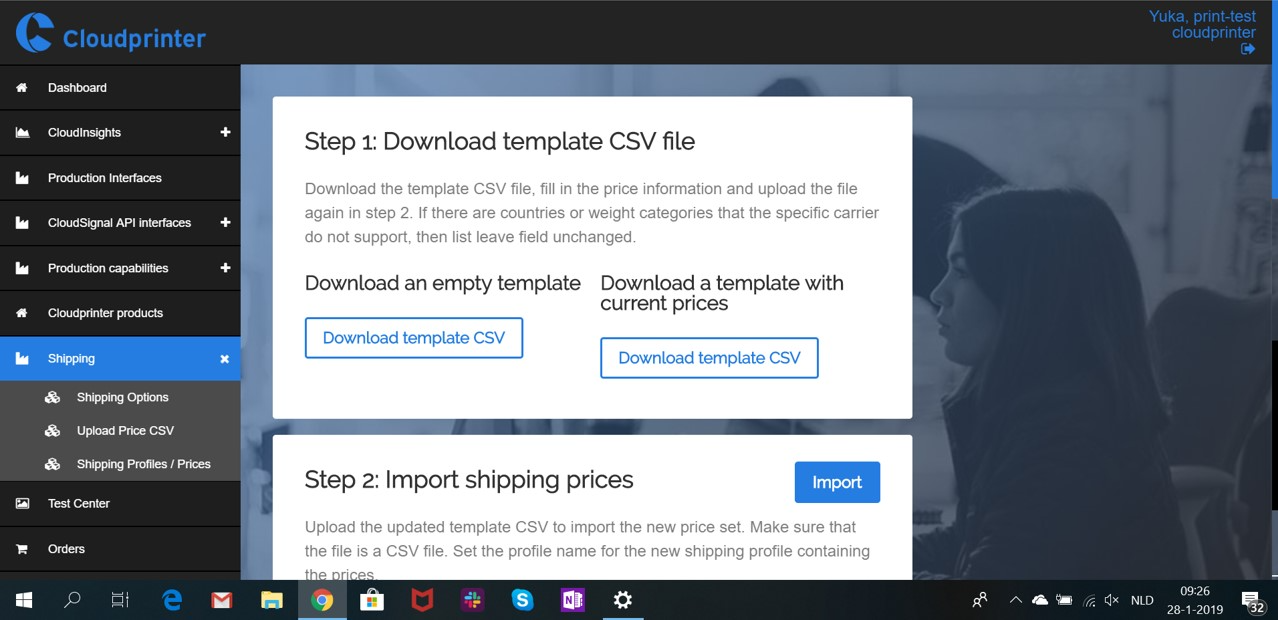 Open the CSV file in Excel
Set the pricing for each geographical area and weight range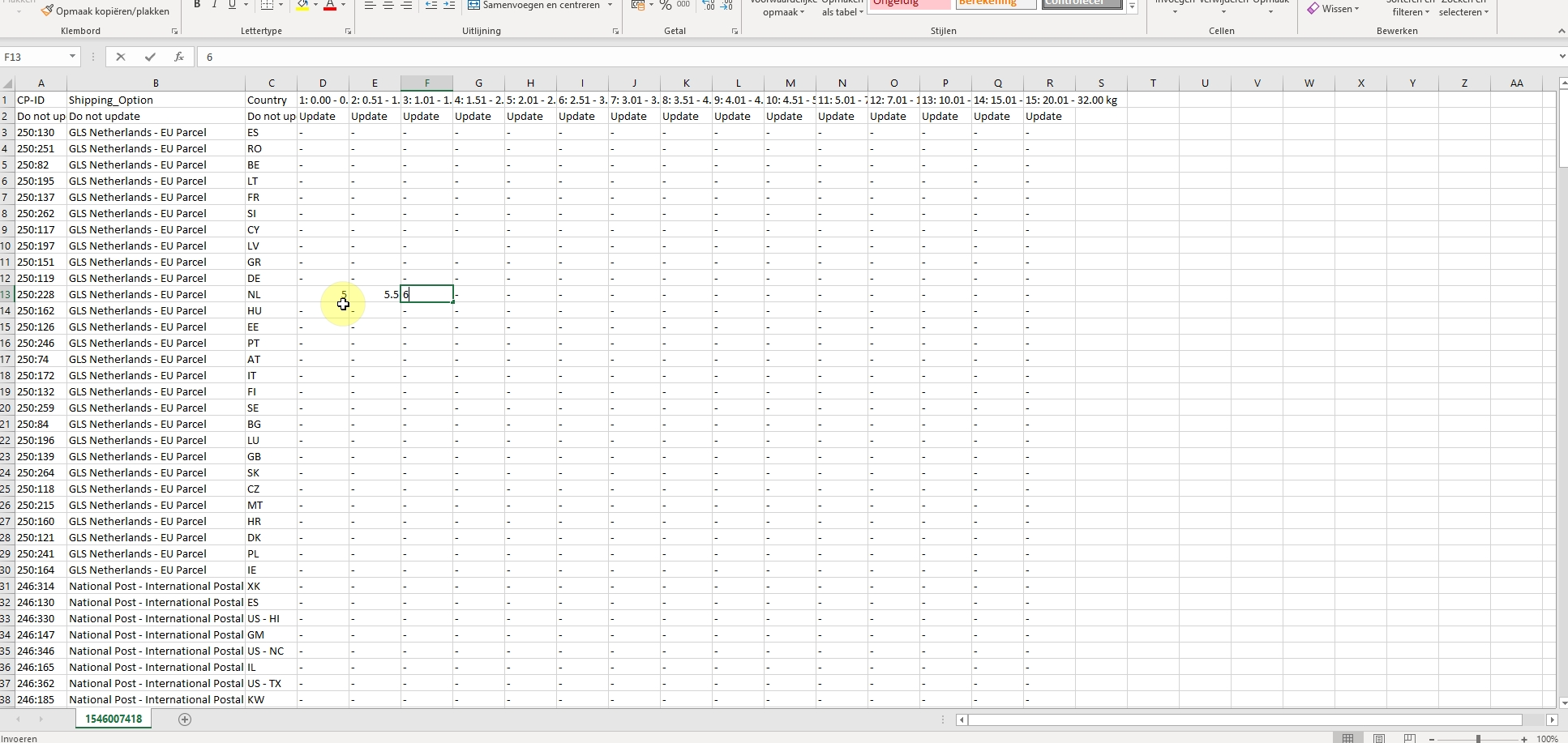 When done, save it as a CSV file
Go back to the Cloudprinter dashboard and set a new profile name for the pricing you just created in the CSV file
Select the currency of the pricing you like to apply
Choose the location of the CSV file you have modified and click on "Import"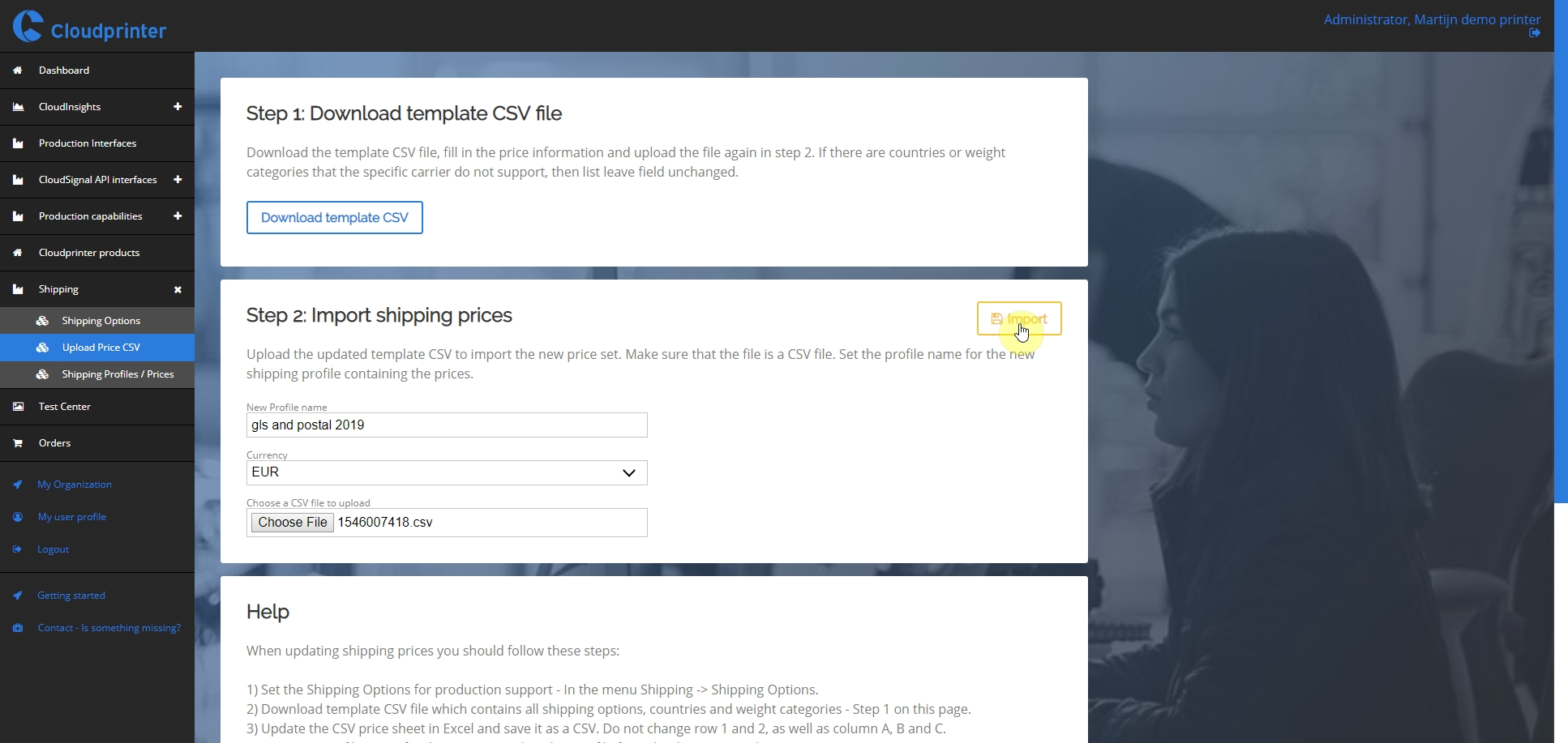 When the import is done, select your new shipping profile and activate it.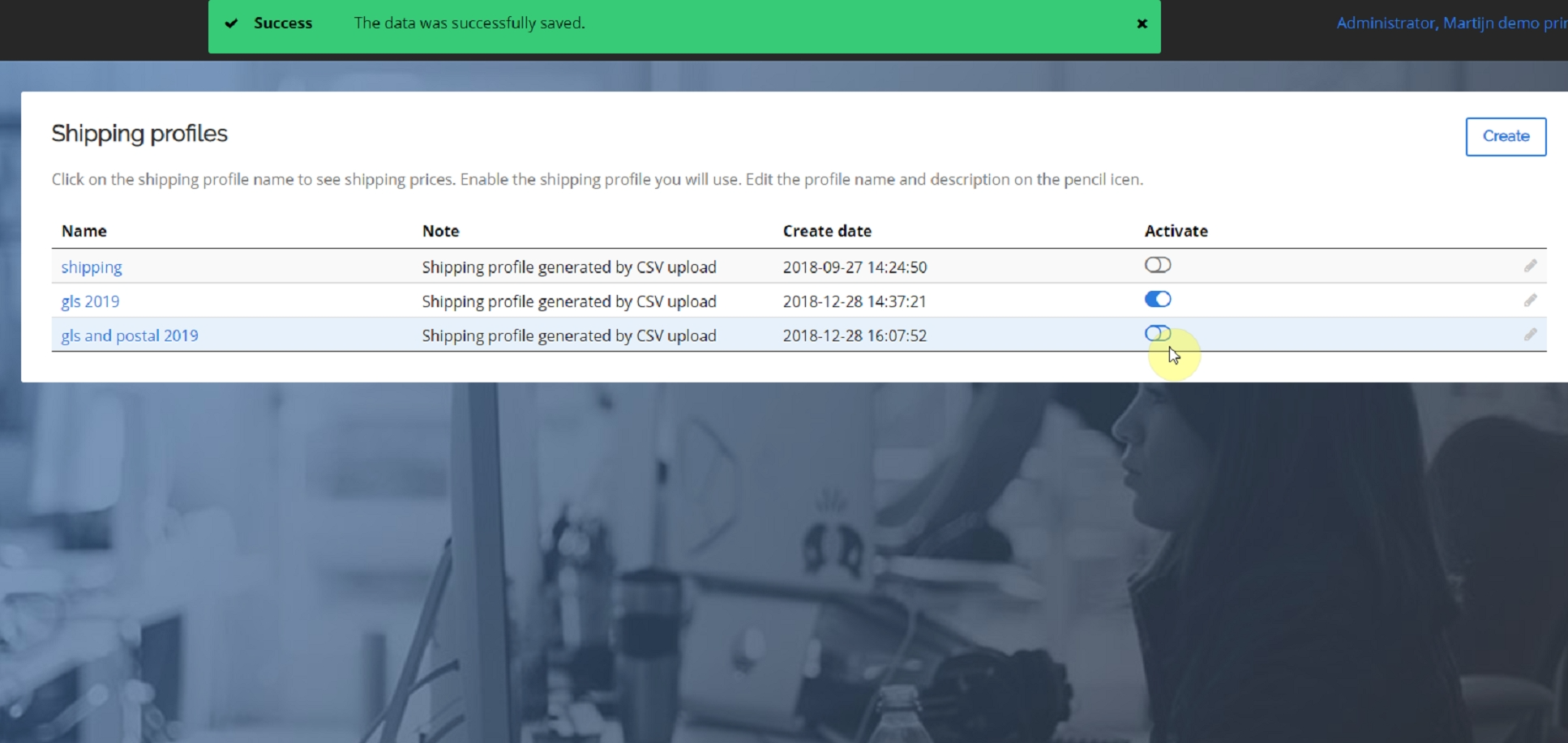 After activation, click on the shipping profile to crosscheck the shipping prices imported into your account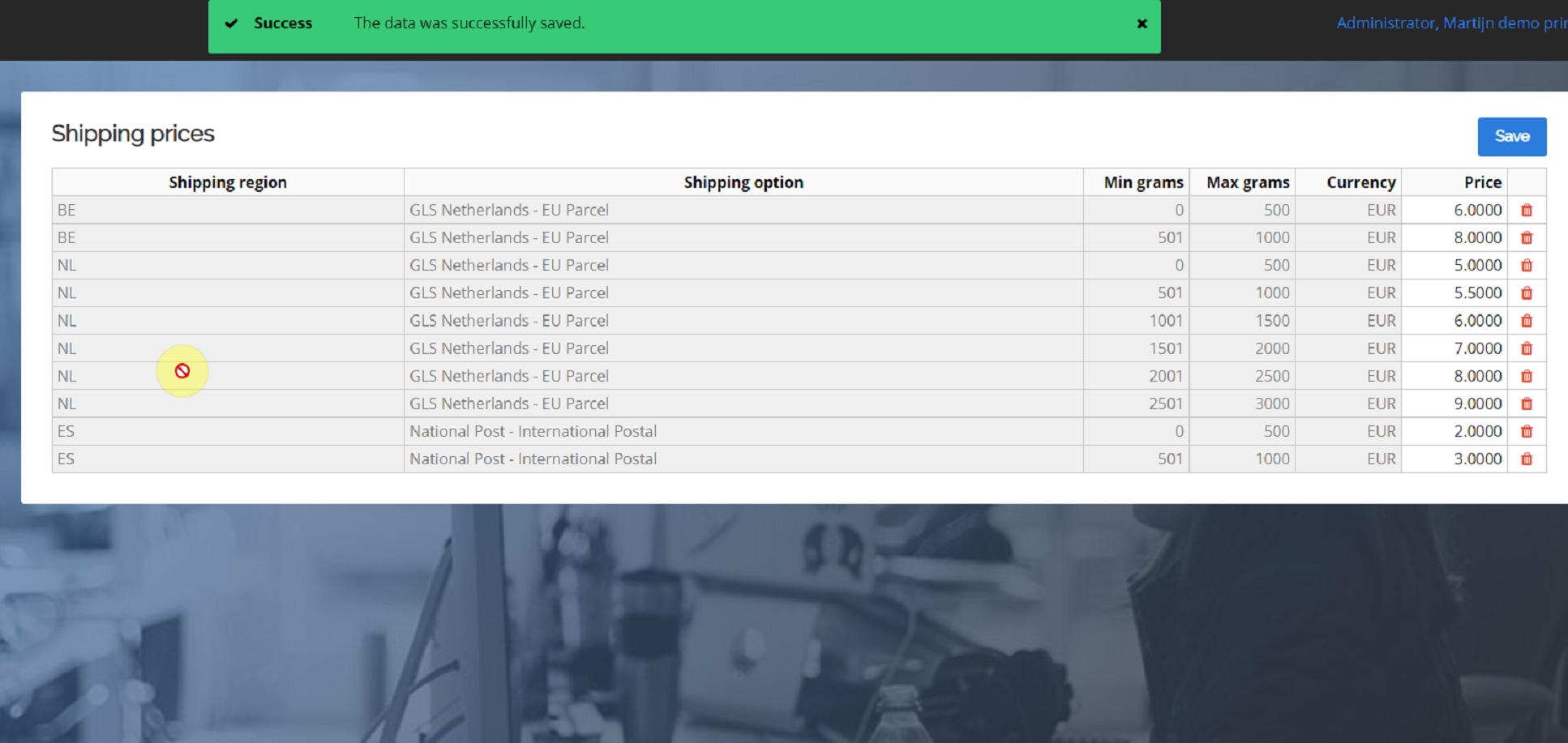 Now you are all done!
When you like to add new shipping options, just repeat the same steps as above too.