Starting The Integration
This article describes step by step how to integrate Cloudprinter.com with eBay

1. Begin the Integration Process: To integrate Cloudprinter with your eBay store, initiate the process by contacting our onboarding manager. Our team will provide you with the necessary credentials to gain access.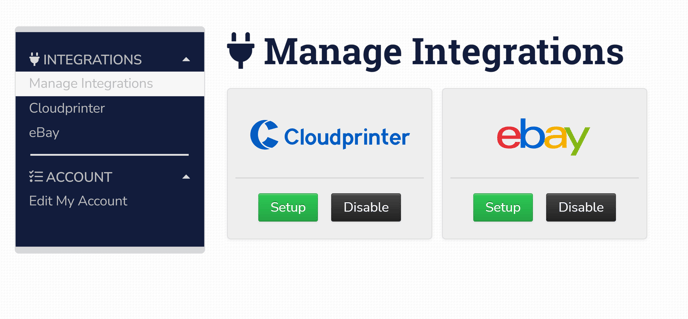 2. Log in via the Integrations Page: With your credentials in hand, visit our integrations page to log into your eBay store account. This is a key step to ensure that your eBay store is properly linked with Cloudprinter.

Important: It's mandatory to be logged into both your eBay store and Cloudprinter with your respective account credentials. This dual login approach is critical for ensuring a smooth and effective integration.