Production capabilities are used to match new products with productions. The more detailed information Cloudprinter.com has about your production, the better we can match products and the clients with your production.
You start by finding in the dashboard the section on production capabilities. At the sidebar, you can see the Materials and the Machines tabs.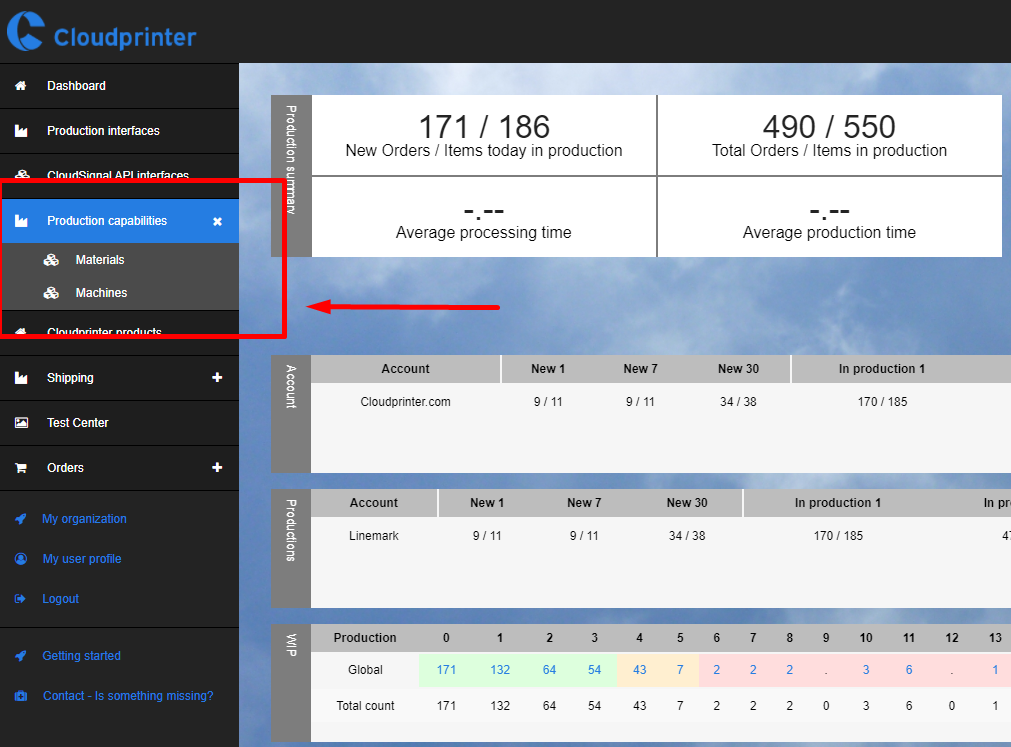 The Materials tab has a list of options that the Printer uses for the production of specific Cloudprinter products. For example, you have a list of paper options, types of finishing, covers, etc.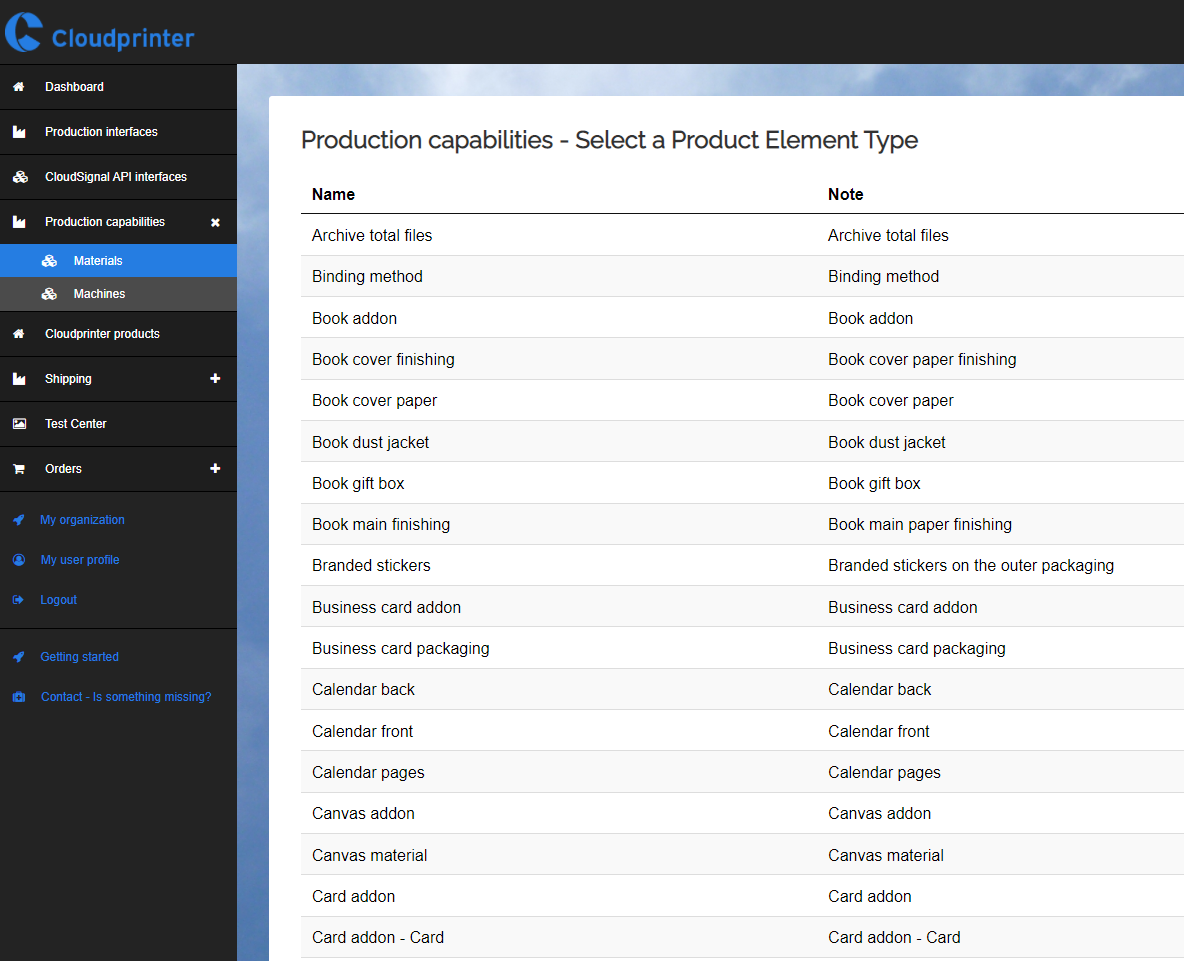 Options that you are using for production should be enabled to set prices for these specific options.

The next is a Machines tab, which consists of the printing equipment list. As a Print partner, you should mark machines from the list that you are using at your facility.
Select them and save them with the blue button.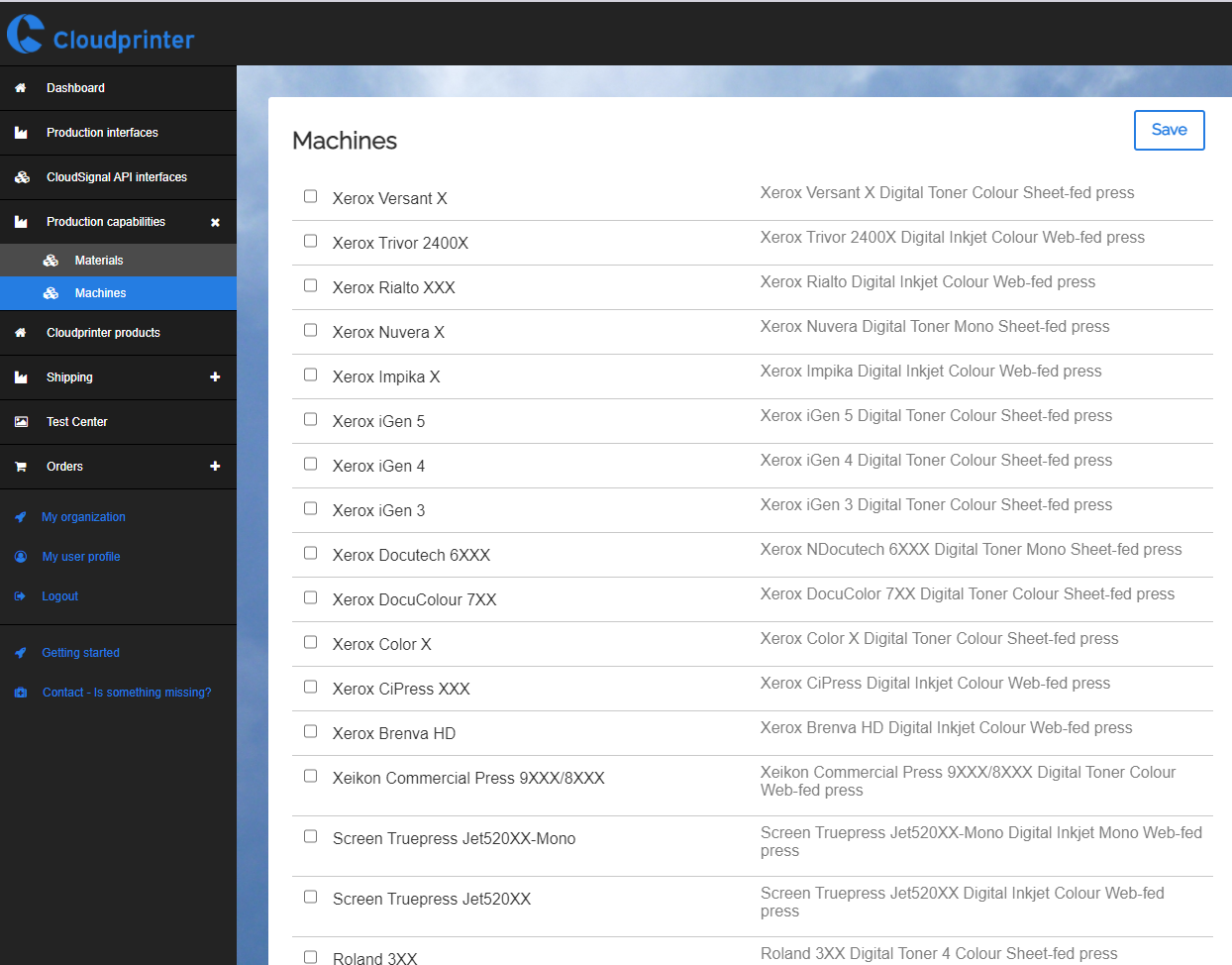 Now your production capabilities are all in the dashboard and we can match them with the orders from our clients.