Dashboard functionalities
Orders
When clicking on the orders option, you will see a screen of the orders you placed with Cloudprinter. It contains a filter button and a search bar for reference numbers.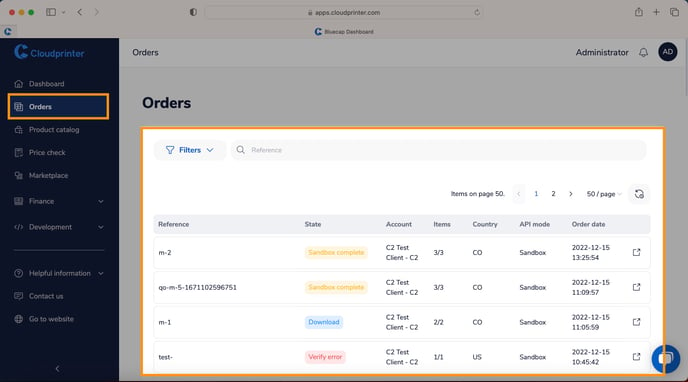 If you would like to get more search options, click on the ''Filters'' button, and the following filter options will appear.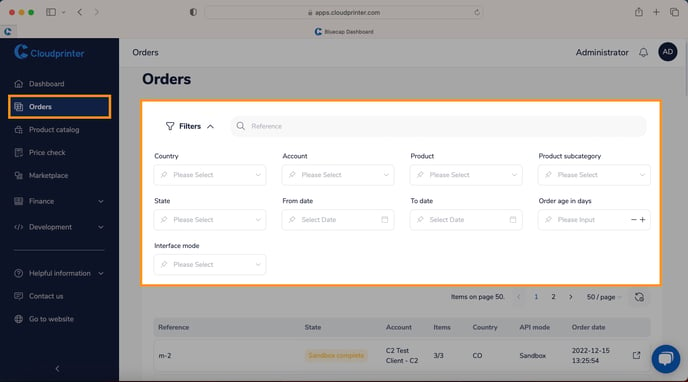 When selecting an order by clicking on it, it will open up a pop-up screen with the order details and a status bar, to inform you where the order is in the process.