Print Products: Creating Print Ready Files
Print Products: How to calculate the spine width of a cover file.
Books have different page volumes. To ensure the cover fits perfectly on the book block, you need to calculate the spine.
For standardizing this design issue of the spine width globally, we have made a guideline tool or spine width calculator for you to easily calculate the spine based on the paperweight, paper type, and cover type.
As we are a European company, we use the metric system. For the USA and UK-based clients, our sincere apologies. However, the results will be given in millimeters and in inches.
Fill in the fields like this example below, and press calculate.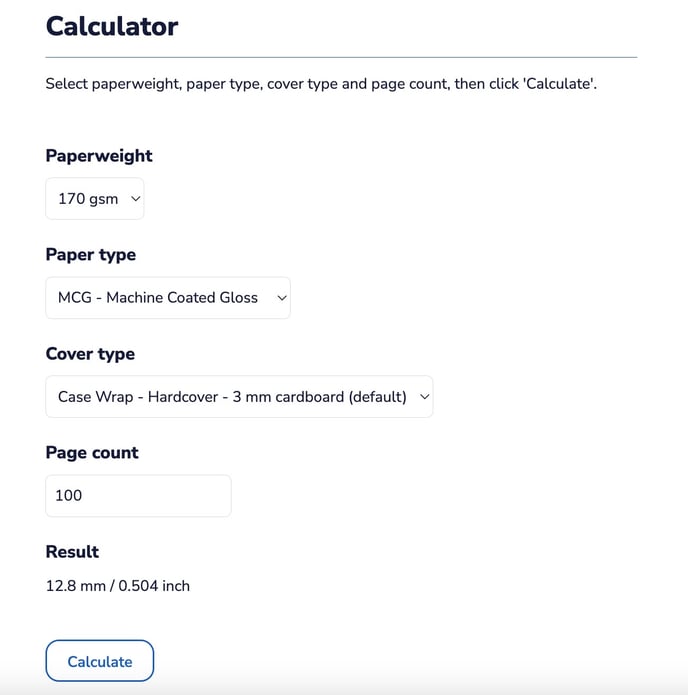 If you encounter any issues or need help, feel free to reach out to our 24/7 Customer Succes Team via our chat functionality or fill in our contact form.