The Re-order function allows you to place an order when a mistake was made in the fulfillment process.
Mistakes happen sometimes, and as a business, you want to correct the wrong for your end customer. normally you would need to call your supplier en show evidence of what went wrong, and time passes over. At Cloudprinter.com we believe that your time equals money, so if a mistake is made, we do not ask for evidence. You can reorder your existing order with just a few clicks on your screen for free, and our production facilities will fulfill your order with the highest priority.
Login to the Quickorder application. this can be done in your Cloudprinter Dashboard; marketplace > Quickorder > open app. or follow this link: https://quick.cloudprinter.com/
When logged in you will see the overview with all the orders you placed via the Quickorder application. if you have a few orders, you can simply scroll down and click on the order you wish to reorder, or if there are many orders placed, it would be better to use the search engine on the top banner.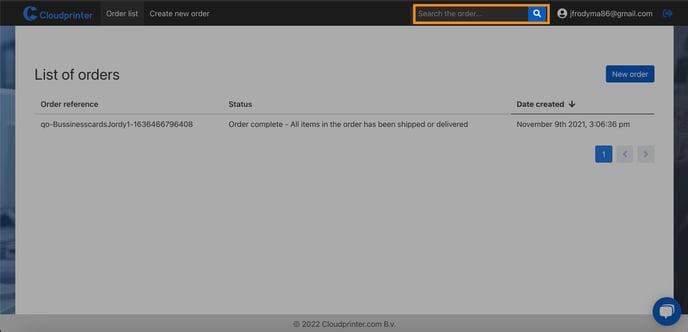 Once you selected the order by clicking on it, a pop-up screen will appear. click on the yellow button below that states: reorder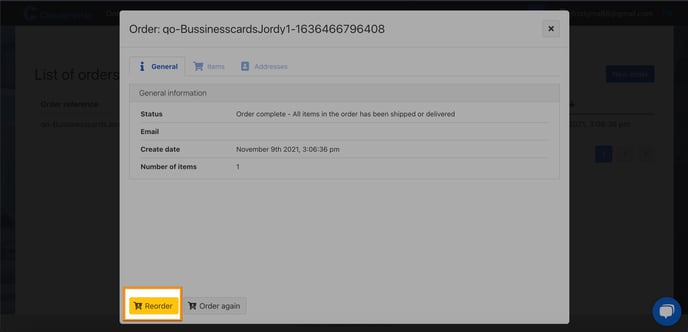 You will go into the order process again, and you need to fill in the next fields by selecting the product(s), the quantity, reorder reason, and you can even make a short note for our production partners.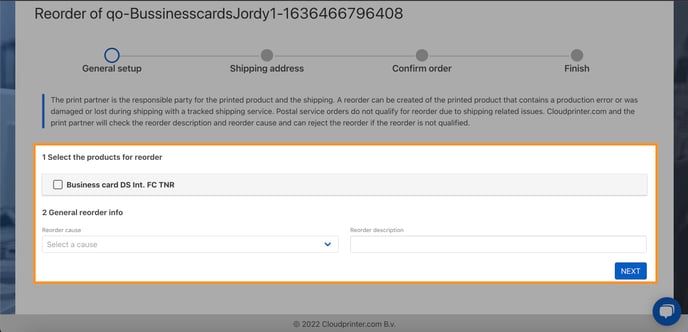 In the next screen, you will see the shipping details, The platform does not allow you to change the shipping details, you would need to fill in the original shipping address, which is to ensure there are no additional costs.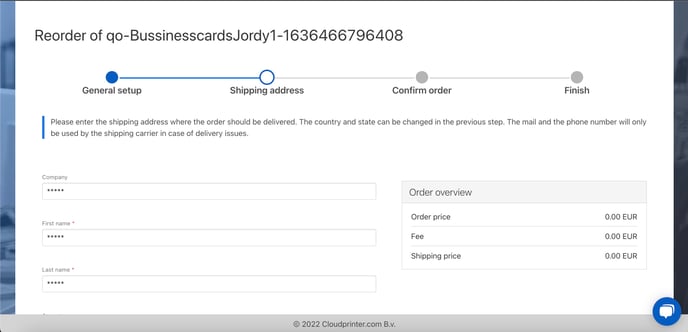 scroll down and click on ''NEXT''
The last step is to select ''Live'' mode and click on ''reorder''. the order will be placed, and you will see this reorder in your order overview in the Quickorder application, and in the Cloudprinter Dashboard under ''Orders''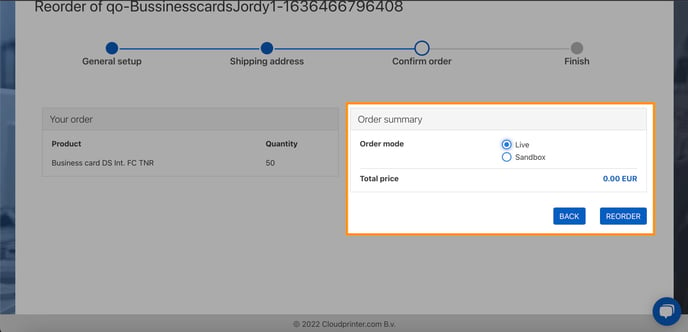 If you have any questions, please feel free to reach out to our 24/7 Customer Succes Team via chat, or fill in our contact form.