Fulfill your orders and save time. Select the product type, size, and paper type to your own preference. Set a shipping address and options, confirm, check & order.
Log in to your Cloudprinter account to gain access to the Cloudprinter Dashboard, and go to Marketplace. You can find this option in the left-hand side menu. There you can find Quick Order in the Marketplace apps overview. or follow this link https://quick.cloudprinter.com/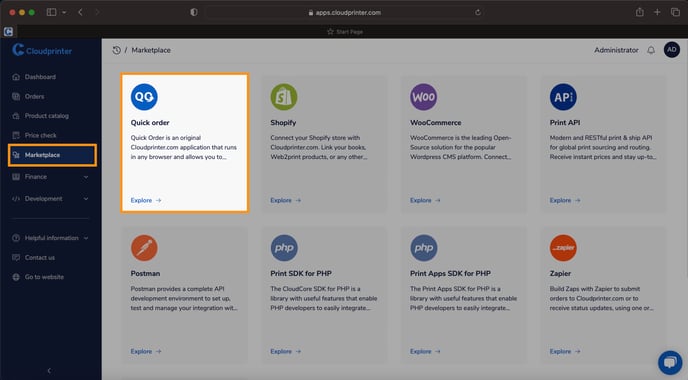 Please press "Open app". There is also a helpful video instruction on this page.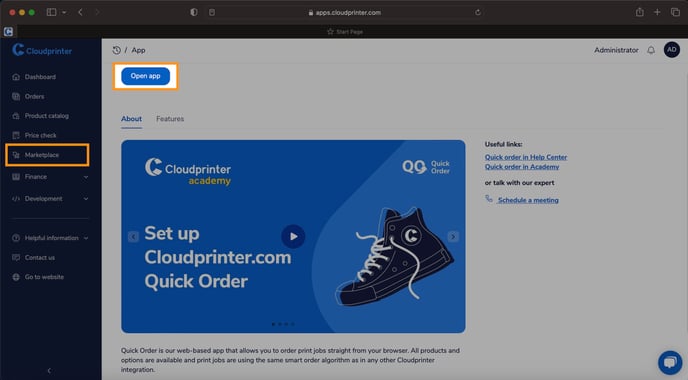 Please press "Login".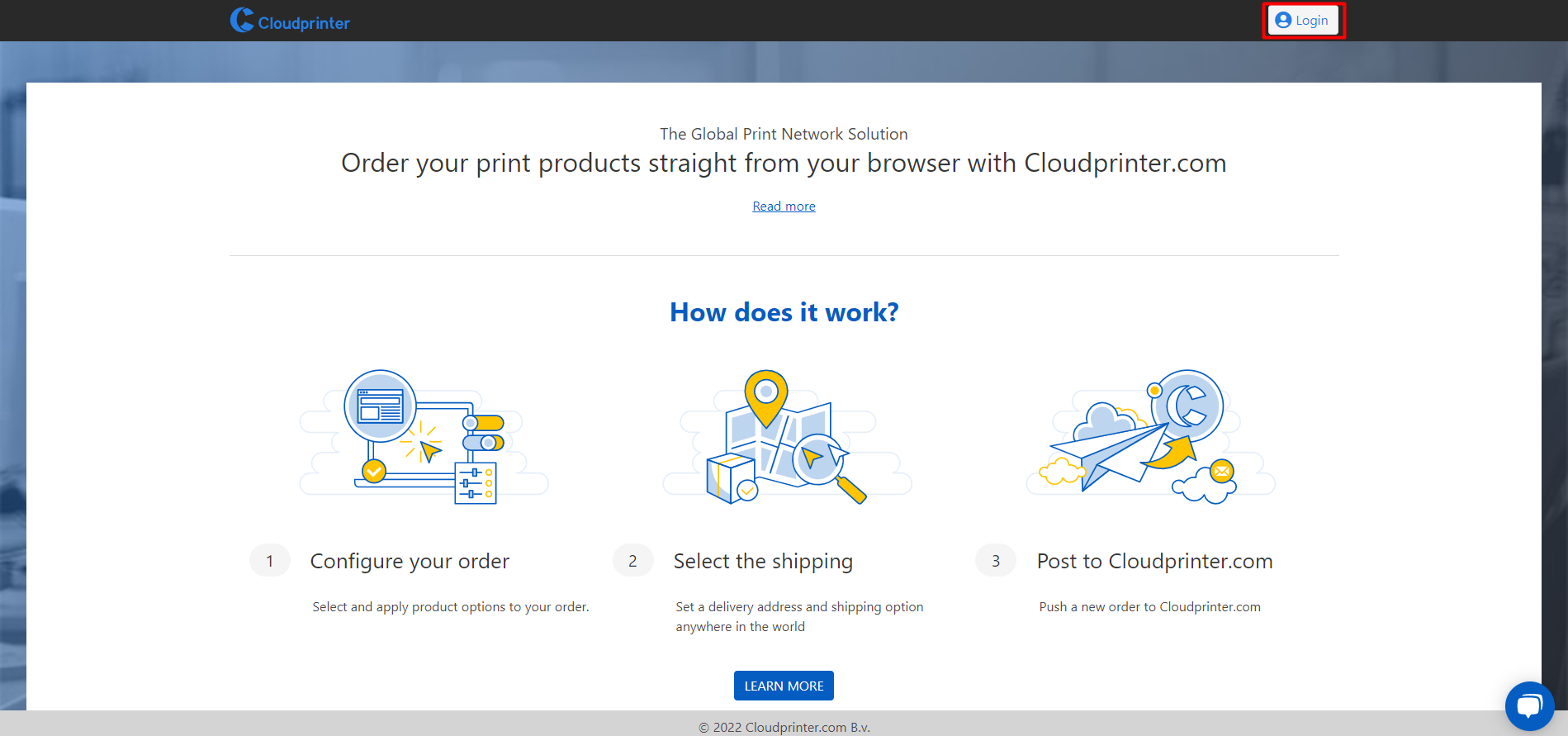 Please follow the video below for further steps on how to configure your order using Quick Order:

1. Product setup
Firstly, select the product type -> category: Textbook BW( Black & White), Flyer, etc.

Second, select product options such as the main paper, cover paper & finishing, and page count.
Third, enter the preferred quantity.

Choose between two storage options: provide us with the link to your print material or upload the file.
2. Shipping address
Provide us with the shipping details.

We require the company name, first & last name, street name and number, ZIP code, city, country, email address, and phone number.
3. Shipping method
Select a shipping option that is the most suitable for you.
4. Finish
Click Finish to proceed to the Checkout. In this Checkout, you find a list of your orders.