A sub-option in Development
This option has 3 tabs:
Webhooks
Email notifications
Logs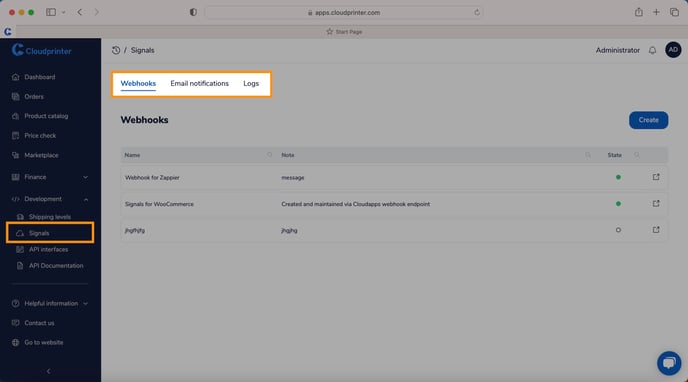 Webhooks
The webhook page allows you to create new webhooks or adjust current webhooks to retrieve your data via de API in real time.
Click on the ''Create'' button to add more signals.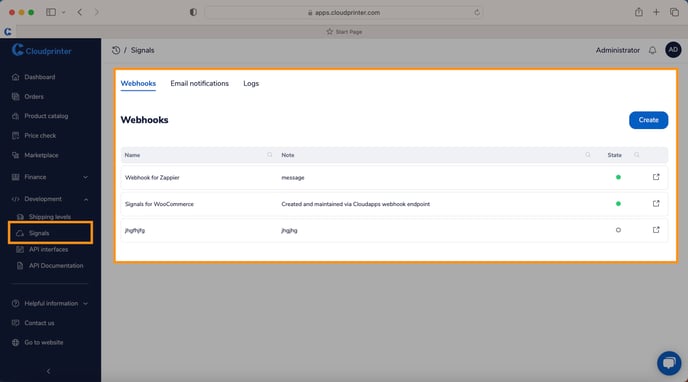 Do not forget to press ''Save'' after filling in the details for the new webhook.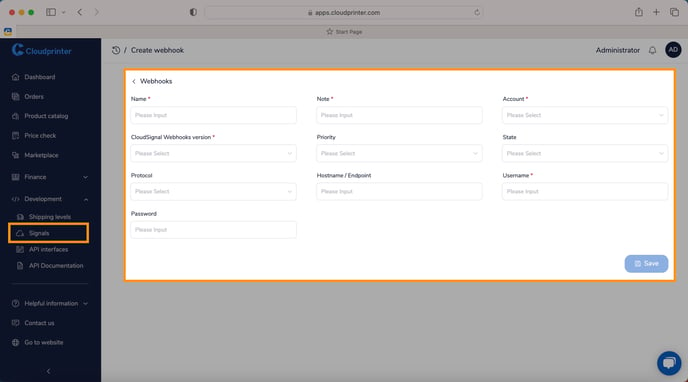 Email notifications
On this page, you will see an overview of all the email signals that are set up. You can see the name, note, and the State of the signal; is it enabled, or not?
To create a new email notification signal press the blue button ''Create''.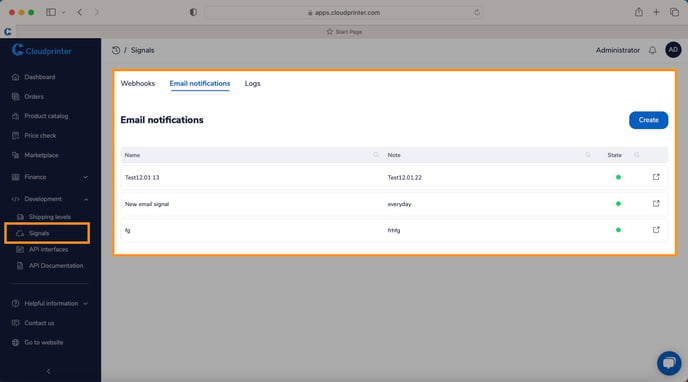 Fill in the required fields, and test it by enabling the signal, but do not forget to press the ''Save'' button. After saving, the signal will show up in your overview.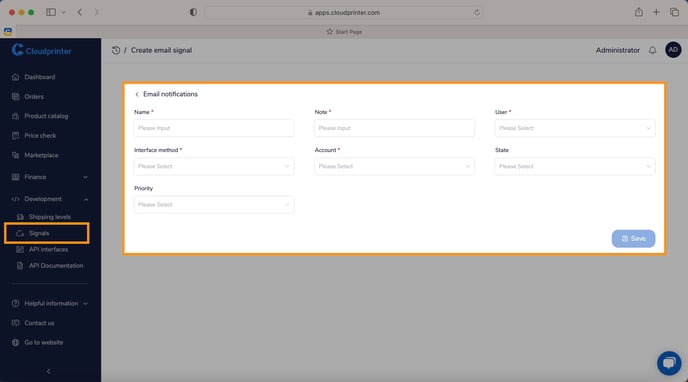 Logs
In logs, you can find an overview of the technical logs, if you do have a lot of orders, then scrolling down would not be your preferred way of finding the order. you can click on the filter option.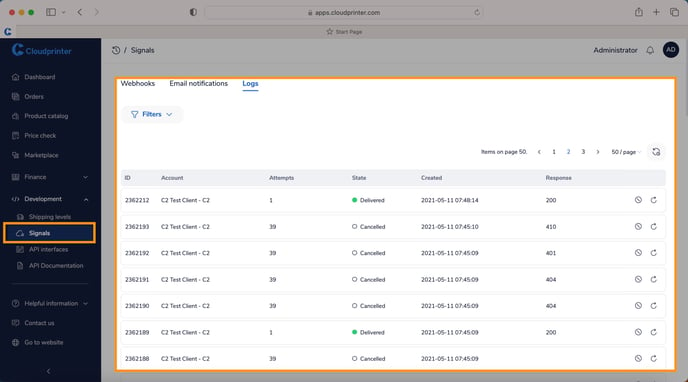 With the Filter, you can narrow down your search by ID, Account, JSON, Response, Creation or Sent date, and State. fill in the overview will automatically adjust to your search parameters.